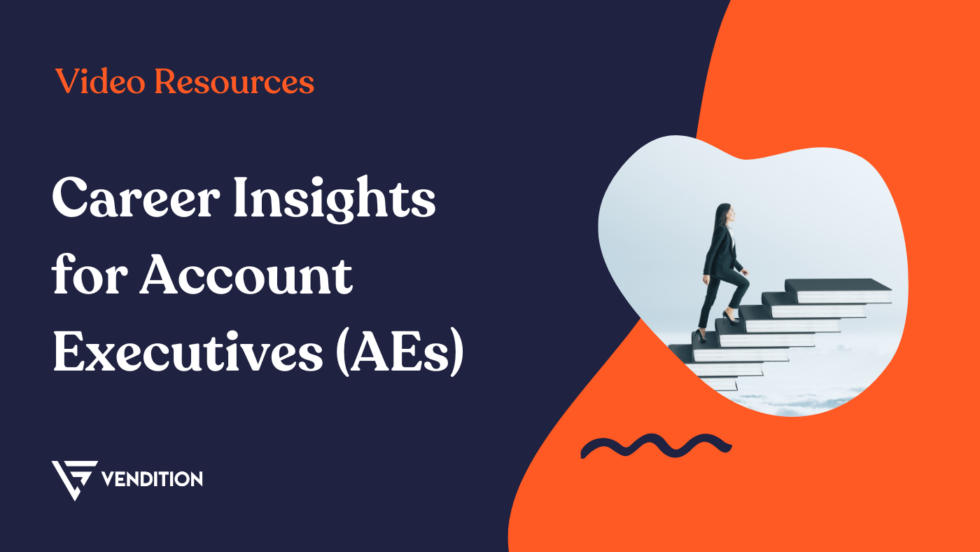 Becoming a Sales Development Representative (SDR) is an exciting career pathway that can open up a plethora of opportunities! If you are a tech sales rep hoping to climb the sales ladder, you likely have your sights set on getting promoted to an Account Executive (AE). Exciting!
Are you curious about what the AE role looks like in action? Want advice on how to get there and overcome challenges along the way?
Watch the Recording to Learn from Real Account Executives (AEs)
Vendition's own Brittany Williams Leverett hosted an engaging session for current or future AEs like you, featuring these tech sales superstars:
Check out the video recording from the session below to get expert advice from our panelists! You can look forward to learning about what it takes to be a successful AE, the challenges they faced along the way, and how AEs can work effectively with SDRs on-the-job.
Work with Vendition, a 12-Week Sales Apprenticeship Program
At Vendition, a 12-week Sales Apprenticeship Program, we bridge the gap between career opportunities individuals seek and the skilled talent companies desire. We are passionate about connecting motivated individuals with opportunities to land a job in tech sales, regardless of previous experience, academic pedigree, or financial restrictions. We train, place, and pay our SDR Apprentices to learn sales foundations while offering ongoing career mentorship. Eager to break into tech sales? Create a New Candidate Profile here to apply for Vendition.
Want to grow your SDR team with the most diverse, well-qualified, and best trained SDRs on the market? Contact us to learn more.