Meet Vendition
You're not just a resume.  Our platform ensures that companies see the real you.
Employment
Skip to the front of the interview line
Growth
Gain exclusive access to programming developed by leading industry gurus
Free Online Courses
Technical and soft skills development that will support you throughout your career
Mentorship
Monthly live mentorship sessions and weekly drop in hours
Community
Lifetime access to our Alumni network and events
Interview Support
Interview preparation and scheduling
Create Your Candidate Profile: Showcase your experience, enroll in free online courses, and introduce yourself via video.
Profile Review & Interview Prep: Our team assesses your profile. If you're a potential match, you'll begin interview preparation with our team.
Get Noticed by Companies: We'll promote your profile to hiring companies and a member of our team will match you with exciting opportunities. 
Secure Your Dream Role: Accept a job offer from our partner companies and enjoy 12 months of mentorship to ensure you success. 
Learn more about the success people just like you have experienced through Vendition!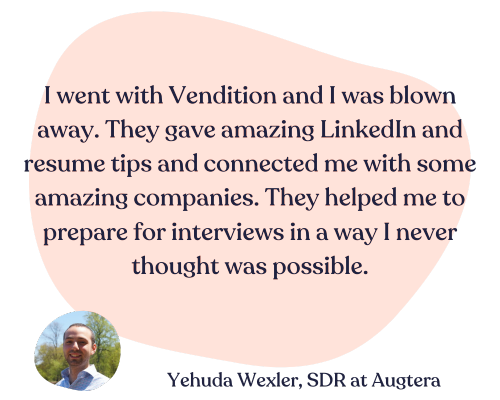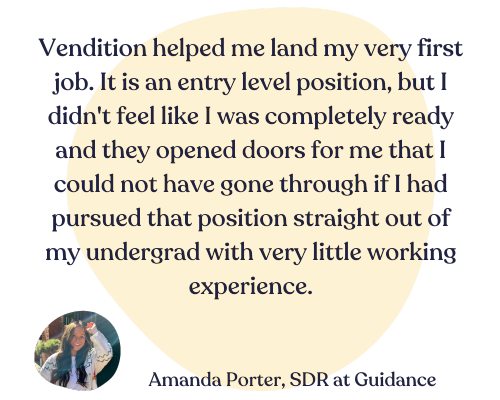 Interested in these roles? We can help.
Read our Frequency Asked Questions
Discover How Our Mentorship Program
Learn More About Our Online Training