Sales Training & Job Placement
WE FIND YOU A JOB, TRAIN YOU, AND PAY YOU
Request Information
No Fees. No % of Your Salary. No Catch.
Hire Our Sales Apprentices
Vendition helps individuals earn entry-level sales jobs at more than 500 tech companies across the United States including:
We find the best, most diverse entry-level sales talent in the world and make them better.
Sounds too good to be true?
It's true and it's called an Apprenticeship.
Vendition is a Sales Apprenticeship program that gives you the training and experience needed to earn your first job in tech sales.
The Vendition Sales Apprenticeship includes:
A job as a Sales Development Representative
Exclusive access to our Learning Management System
Personalized 1:1 live coaching
Online office hours
Access to our Sales Development Mentors
Lifetime access to our Alumni Network and Events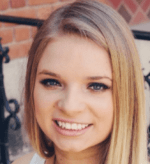 I'm grateful to have gone through Vendition's Apprenticeship program and to have landed a job at a company I fit in with, the overall experience has been very positive. I was able to convert into a full time role after ten weeks, and the company is continuously pushing for growth. Ashleigh was amazing in helping me through the transitions, and without her guidance and mentorship I definitely would not have been able to work through all the challenges and do this well.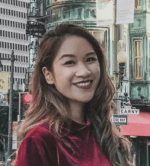 I came from a place with no experience in tech, and Vendition was able to help me get through that barrier. A lot of companies I applied to that initially rejected me actually reached out to me after I went through Vendition. I really appreciate the team in helping me get my foot in the door and figuring out my career path. Regardless of what and where you come from, if you really want to develop a career in tech sales, Vendition can help you. I am doing very well at Hustle and am grateful for this experience.
A friend recommend Vendition because the best SDR's on his team came out of this program and they earn access to the best companies. Exposure to a top global opportunity at AppsFlyer would not have been possible without leveraging Vendition's SDR Bootcamp, Career Coaching, network and full-package training that the Vendition Sales Apprenticeship delivers. Thank you so much to the team at Vendition for such a fantastic program and opportunity!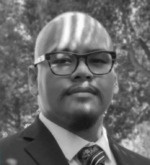 When I started this process, I was looking for a 1) remote only opportunity that was 2) in a high-growth tech startup, and 3) had a clearly defined path to $100k+ in income. Through Vendition, I've achieved those goals and I got exactly what I was looking for.
What is an Apprenticeship?
An apprenticeship is "a system of training a new generation of practitioners of a trade or profession with on-the-job training and accompanying study."
Vendition's Sales Apprenticeship helps recent college graduates and career switchers earn your first job in tech sales by finding you a job and mentoring you along the way.
The best way to launch your career in the right direction is through formal training and certification. Vendition's sales coaches and training platform ensure you're receiving as much 1:1 personalized training as you need during the first 3 months of your career. We're here to ensure you're successful. Earn while you learn and apply for Vendition today!
How does the Sales Apprenticeship work?
Vendition Sales Apprentices earn $2,500 per months during your first 3 month while going through training and then you start earning an average annual pay of $82,000 per year depending on where you work.