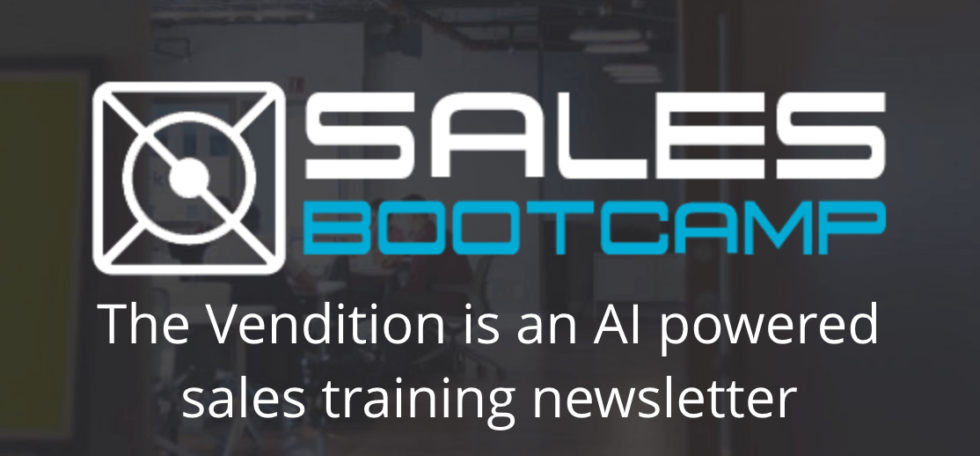 Our goal at Sales Bootcamp is to help every current and future sales professional in the world improve their craft, strengthen their network, and accelerate their career.
For the first couple years, Sales Bootcamp focused almost exclusively on helping individuals with little or no sales background earn entry level tech jobs as Sales Development Representatives. This focus was crucial as we have an incredible reputation of finding the best SDRs on the market and training them to be even better.
Over the past few months we started helping SDRs transition into closing Account Executive positions through our very popular online workshops. Most transition at the same company where they were an SDR but we've also helped dozens move into AE roles by joining a different team.
Today, we're very excited to publicly launch our first product to help AEs get better at their job every single day. The Vendition is a machine learning AI powered newsletter that gives all sales professionals (SDRs, AEs, managers, etc.) personalized training content right in their inbox at the time and frequency desired by each individual. The Vendition curates the best sales content being created on a daily basis and then uses behavioral analytics and machine learning algorithms to recommends exactly what content you should find most valuable.
Whether you want to receive your content daily, weekly, first thing in the morning or later in the evenings, we have you covered. You select the topics that matter most to you and let the platform do the rest.
If you would like to test it out and see what content Sales Bootcamp recommends you consume, please sign up here or visit salesbootcamp.com/thevendition.
No one is perfect in the sales profession and those that constantly learn and improve their craft are the ones that consistently win and succeed.