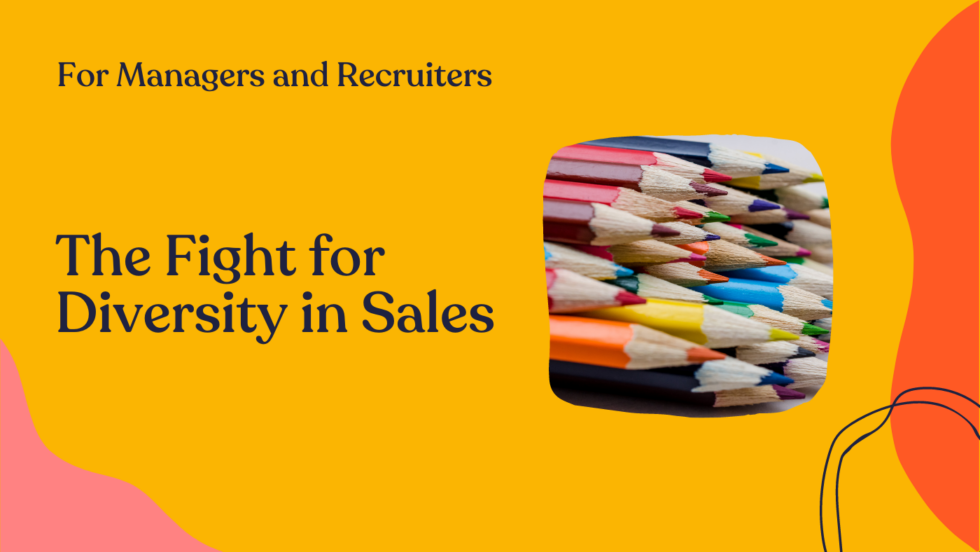 Many companies today are prioritizing diversity in hiring — a trend we here at Vendition love to see. Being that diversity is both good for the soul and good for business, it's something we've embedded into our mission and values. We source candidates with distinct identities and from diverse backgrounds to ensure that you can build a multi-faceted, high-performing sales team.
Why Diversity Matters
As the 2020 Census revealed, the U.S. is becoming increasingly multi-faceted as it relates to race and ethnicity, but also with more gender, ability, and other diversity in professional settings. Still, though, the sales industry is 79% white. This perpetuates and widens the opportunity gap for people from underrepresented backgrounds looking to break into sales, but it looks like company executives are finally starting to catch on.
Across the board, we're seeing diversity on sales teams go from a "nice-to-have" to a "must-have." And the research is there to support this:
55% of customers would prefer to support brands that value diversity, and whose demographics represent those of the people they serve. In other words, if your sales team consists of only one type of person, then you're limiting the scope of potential customers you might engage.

Diverse and inclusive

sales teams see 28% higher conversion rates, 12% higher sales attainment, and 6% higher customer satisfaction improvements. Metrics that are vital to the success of your company are positively impacted when you embrace diversity.

While 60% of sales leaders attributed their sales team's success in part to its diversity, 82% predicted that diversity would become increasingly important in the coming years. And we agree.
How Vendition Prioritizes Diversity
Vendition's mission is clear: 
We bridge the gap between career opportunities individuals seek and the skilled talent companies desire by democratizing the opportunity to land a job in tech sales. 
Integral to our mission are our core values, one of which is diversity. We respect, embrace, support, celebrate and nurture each person and their unique perspective. As we thoughtfully build our team to ensure representation from all walks of life, we intentionally recruit, train and mentor Apprentice candidates from non-traditional backgrounds so that our hiring companies can do the same.
Vendition prioritizes diversity as it relates to both identity and background. We are extremely proud of the fact that 80% of our candidates are women or people of color; additionally, we open doors for individuals with a range of past experiences to succeed in the sales realm. Our candidate pool features former teachers and bartenders, retired athletes, entrepreneurs, and more. 
We don't look out for just one type of resume because we believe that personality traits, not necessarily work experiences, make a successful SDR. And we know (from experience!) that with dedicated coaching and mentorship, even the most non-traditional candidate can take your sales team to the next level. 
If your company believes in and prioritizes diversity, then you can trust that Vendition will be a mission-aligned partner. Connect with us today to begin building out your rockstar SDR team.