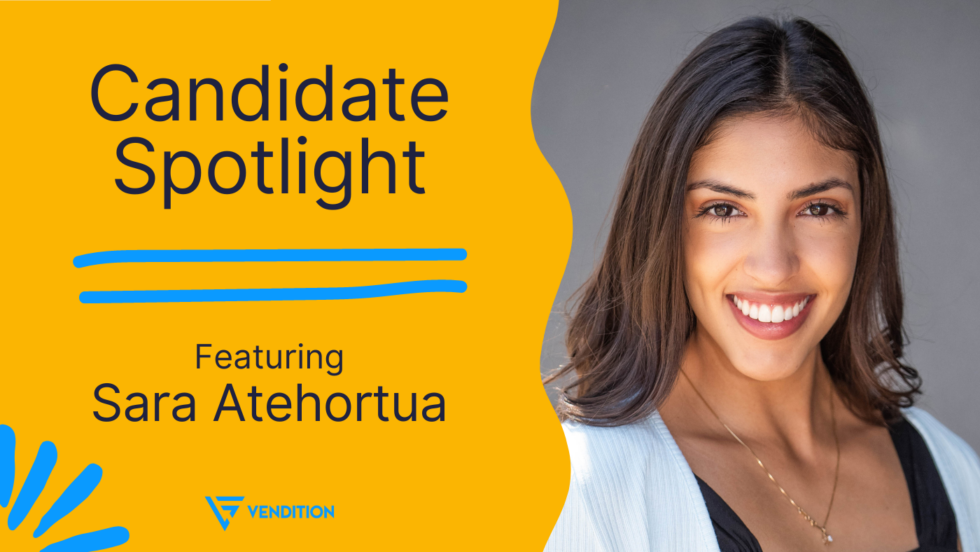 Welcome to the Candidate Spotlight!
🌟
Everyone, meet Sara Atehortua… Sara, meet everyone! With a solid background of customer service and sales experience plus her personal flair, Sara is ready to play the part of a Sales Development Representative at her next employer. Learn how Sara's past has set the stage for her future in this week's Candidate Spotlight!
Gaining experience…
With a theater degree and minor in Business of Entertainment, Media and Technology, Sara is no stranger to seeing a project from start to finish. She has managed large production projects from the top down which requires balancing multiple needs at once. She also has built strong communication skills during her time as a Resident Advisor in college and as an administrative assistant.
Whether working in an in-person or remote setting, each of her unique experiences has given Sara the insight into how to anticipate a customer's needs – an excellent skill for any salesperson!
Her future in sales…
Sara has been in sales-related roles for the past four years, so she has been perfecting how to attend to client needs with a strong customer service slant while hitting sales goals. She's excited about the high growth and lucrative financial potential within the tech industry, and is ready to bring her competitive yet positive attitude to her next role.
I am really excited to bring some good sportsmanship into an SDR role. I have a lot of positive energy, but I'm also a little bit competitive. So I think those things together will really push me to do really well in this position.
Watch Sara in action…
Watch this 2-½-minute video of Sara to see how she would be the next great addition to your SDR team!
If you'd like to meet Sara or other talented individuals who are ready to become an SDR, please email rm@vendition.com.