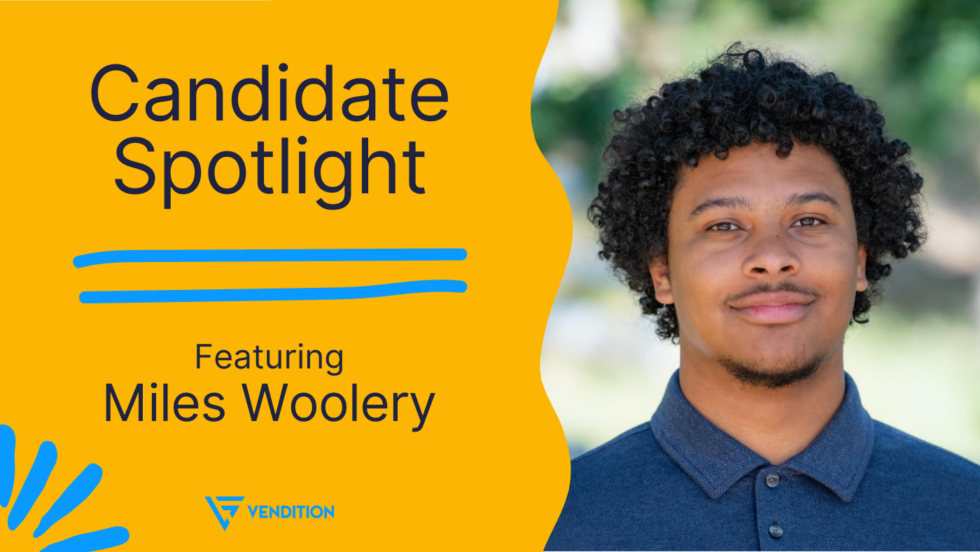 Welcome to the Candidate Spotlight!
🌟
Miles Woolery is a strong-willed individual who has an impressive work ethic, and is always looking for ways to grow and improve. Read on to learn more about this incredible SDR candidate!
His interest in sales…
As a former swimmer for USA Swimming, Miles learned how to compete at a high level, set goals for himself, and understood what he needed to do to achieve set objectives. With this determined mindset, Miles set his focus on the tech sales industry. He knows he has the potential to be a top contender in the field, and is intrigued by the 'earn by performance' aspect. 
Miles is looking for a long-term career, and he knows sales is a very rewarding position to be in.
His applicable skills…
Miles possesses many relevant skills, including competitiveness, strong communication, and the drive to be better than yesterday. More importantly, he has used these skills to make a large volume of cold calls in his past experience.
The challenge of cold calling excites Miles, and when he was given a list of people to call, he wouldn't just run down the list and call a bunch of random people. Miles was sure to take a strategic approach, keep a mental script in his head, and after the cold call ended, he would analyze what went well or what could have been better.
I'm excited to bring my fearlessness into an SDR position, and I'm looking forward to utilizing my manager, all feedback, and any resources to navigate rejection and learn more to be better in my role. 
Are you ready for Miles to drive results for your company?
Watch this 2-minute video of Miles as he explains his relevant skill sets and his excitement to utilize these talents in an SDR job.
If you'd like to meet Miles or other talented individuals who are ready to become an SDR, please email rm@vendition.com.