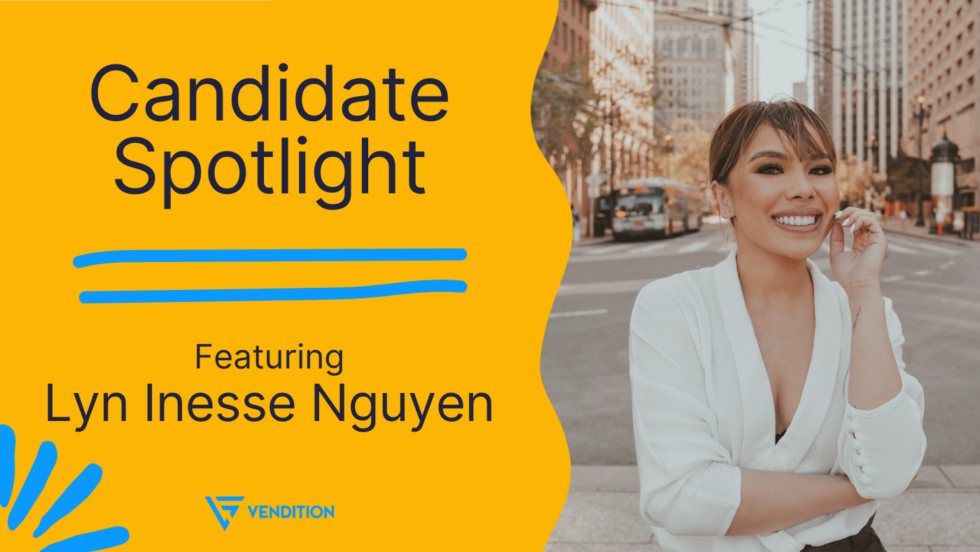 Welcome to the Candidate Spotlight!
🌟
Meet Lyn Inesse Nguyen, a self-motivated experienced salesperson with an entrepreneurial spirit who has what it takes to excel as a Sales Development Representative. Check out below to hear more about this A1 candidate!
Her relevant skills…
Lyn's accolades run deep. She has over 13 years of combined sales experience plus founded her own salon, where she currently works. In her current role, Lyn grew yearly revenue 34% year-over-year, maintained an 82% conversion rate from "lead" to "business gained", sourced prospects through online platforms and at tradeshows, and built a referral network amongst her peers. Lyn is not shy when it comes to the world of sales, and she's ready to put her experience collaborating with cross-functional teams to work and to execute at a high level.   
Her entrepreneurial mindset…
As a first generation immigrant, the feeling of being financially insecure has driven Lyn to big aspirations, and she's used her go-getter attitude to always go above and beyond when opportunities present themselves. While in school, Lyn worked as a freelance makeup artist and in wireless sales where she hit President's Club and was in the top 10% of northern California store managers for her. 
As she grew her freelance business into founding her salon, Lyn learned to execute content ideas and build connections with brands. She was even featured in Buzzfeed and Cosmopolitan, and really credits her resourceful working style to her willingness to seek any and all opportunities.
I hope to utilize my leadership skills, ambitious background, and my tenacity to further a career in tech sales as an SDR, where I will get the opportunity to be challenged and competitive again.
Lyn will crush it as an SDR at your company!
Watch this 5-minute video of Lyn as she speaks on her relevant experience, strong qualifications, and her readiness for a sales-motivated career.
If you'd like to meet Lyn or other talented individuals ready to put their SDR skills to work for you, please email rm@vendition.com.