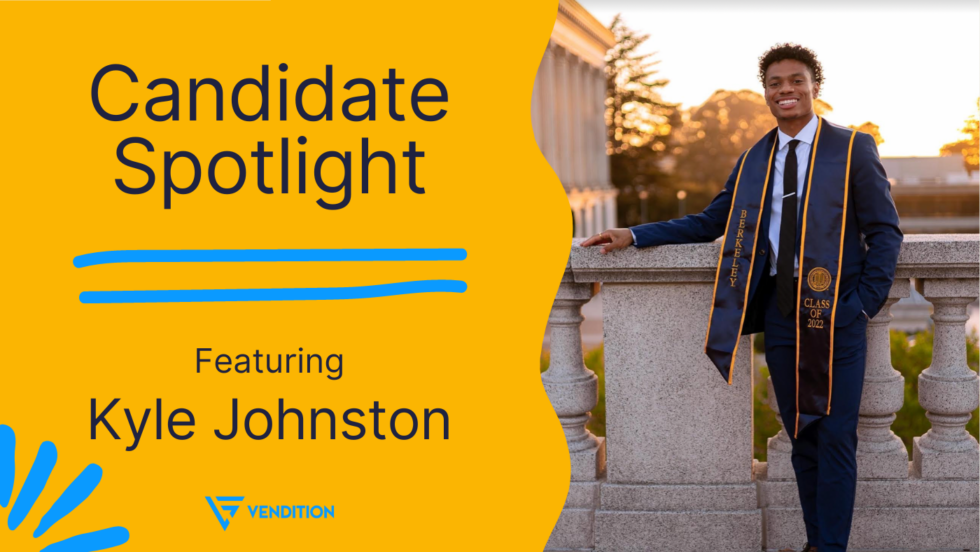 Let's welcome Kyle Johnston to Vendition's SDR Candidate Spotlight! ✨
A recent Cal Berkeley graduate and collegiate athlete, Kyle knows how to be goal driven and perform as part of a team. He has experience in several marketing avenues, including social media and graphic design, and as a social influencer. These frameworks have helped shape Kyle into a hardworking creative that understands how to deliver results.
He is excited about the opportunities in tech sales and the future of the field, and he is open to challenges within the career. Kyle is ready to put his work hard, play hard mentality and his ambition into play to help drive growth and increase profit for a company..
We love that Kyle possesses a competitive edge that will help him excel in his new career: "All my current skills are directly related to an SDR position because I am a cultural, energetic and creative person that thrives in a competitively team-oriented environment." 
The notable industry of tech is a passion of Kyle's, and he can't wait to apply his innovative and consistent approach!
If you'd like to chat with Kyle or any of our other outstanding candidates, please email rm@vendition.com to learn more.