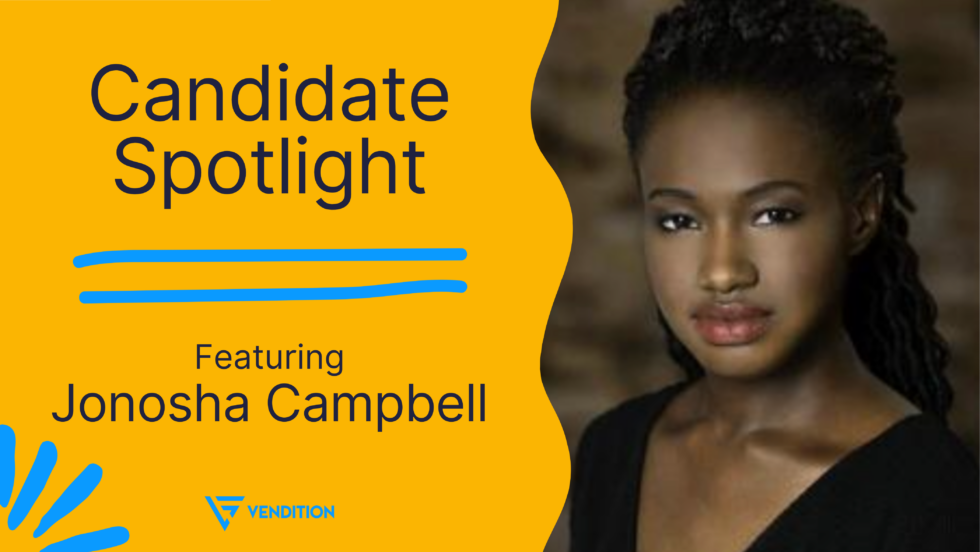 Welcome to the Candidate Spotlight!
🌟
Jonosha Campbell has a love for business and is ready to take charge in the tech sales industry. Learn more about her below!
What qualities does she possess?
Jonosha's childhood instilled her with lots of great qualities that transfer to the SDR role. Her mom worked to move her family from Antigua to Florida, showing Jonosha how grit and hard work pays off in big ways. Jonosha also learned quickly the importance of optimism and resilience. 
Why tech sales?
Jonosha has an extreme passion for sales. She has over 4 years of experience and is currently a Retail Marketing Sales Associate for FHIA Remodeling. In her current role, she assists with lead generation, presentation of products, and is energized by the opportunity to solve customer problems. She truly enjoys the challenge of cold outreach.
Tech has changed our economy drastically, and thus, has a huge opportunity for growth within the industry. With my grit and determination, nothing can hold me back.
Jonosha is eager to become an SDR!
Check out a 3-minute video of Jonosha as she touches on the specific qualities that will make her an asset to your team.
If you'd like to chat with Jonosha, please email rm@vendition.com or head to our LinkedIn for more SDR Candidates available through Vendition.