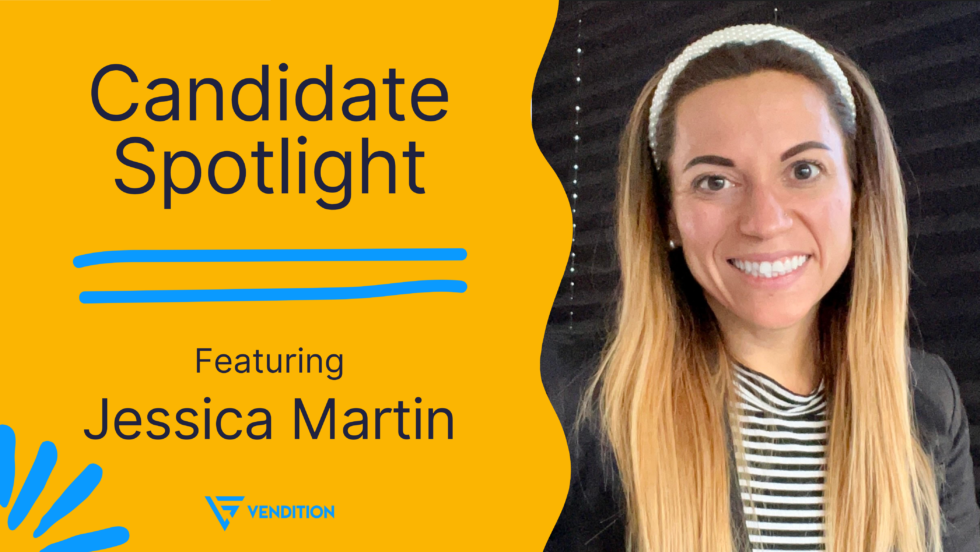 Meet Our Candidate in the Spotlight
We're excited to introduce to you Jessica Martin, a driven elementary teacher and fitness instructor who is ready to start her career in tech sales with your company. 🌟 
Fitness Instructing
Jessica's experience in fitness sales tapped into her motivation and desire to be constantly challenged to reach sales goals. As an instructor and fitness club employee, she has assisted members in reaching goals, prospected leads via cold calling, cold emailing, and in-person events, and she has worked to maintain long-term client relationships to help grow the company.
Elementary Teaching
Throughout her work in music education, Jessica showcased her ability to be adaptable and persistent. She has not only mastered the art of questioning and active listening to determine problems and create solutions, but also demonstrated her commitment to her students everyday to help them improve. Jessica's skills in listening and communicating are a perfect fit for a successful SDR!
My skills directly reflect into the everyday tasks of an SDR. I love communicating with others, and I know I will be a great fit within any company.
Jessica is motivated to bring these capabilities into a high-pressure work environment where she can help elevate a company (like yours) as a Sales Development Representative.
Are you ready for Jessica to drive your sales results?
Check out this 10-minute video as she hits on her applicable skills in relation to tech sales, and her excitement for this career move!
If you'd like to meet Jessica, please email rm@vendition.com or head to our LinkedIn for more SDR Candidates available through Vendition.