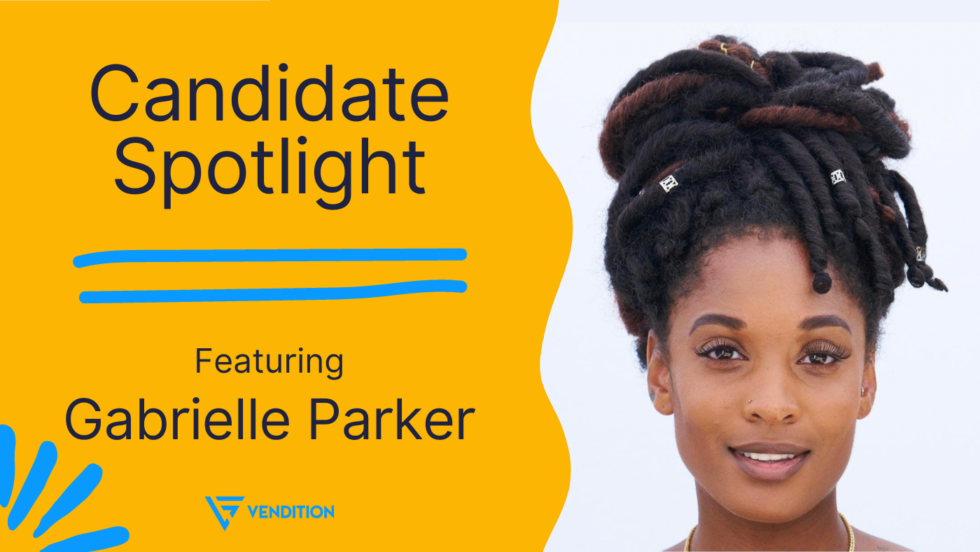 Gabrielle Parker: hardworking, resilient, and… Vendition's newest SDR Candidate Spotlight! 🌟
An entrepreneur at heart, Gabrielle has many relevant skills in relation to tech sales. She has managed teams, implemented marketing strategies, problem solved, and handled sales effectively as the founder of a fashion brand. Additionally, Gabrielle has experience as an Employment Specialist, and knows how to meet client's needs and company goals along with how to strategize plans to succeed.
Above all, her interpersonal skills and the ability to build relationships is what excites Gabrielle the most in her work and what she will bring to her next employer. Her background in customer service has taught her to communicate well, and she's learned ways to navigate rejection.
Gabrielle's words reflect her grit and determination as she enters into this new career phase: "If I want it, I go for it.  No one can tell me 'no' once I have something on my mind." 
Possessing a sales mentality her entire life, Gabrielle is beyond ready to put her assets to work and improve not only herself, but the company that she will be a part of.
Ready to hear more about Vendition's SDR Candidate? Watch this 5-1/2 minute video with Gabrielle on why she's interested in Tech Sales and what she brings to the table.
If you'd like to meet her or any of our other Candidates, please email rm@vendition.com to learn more.