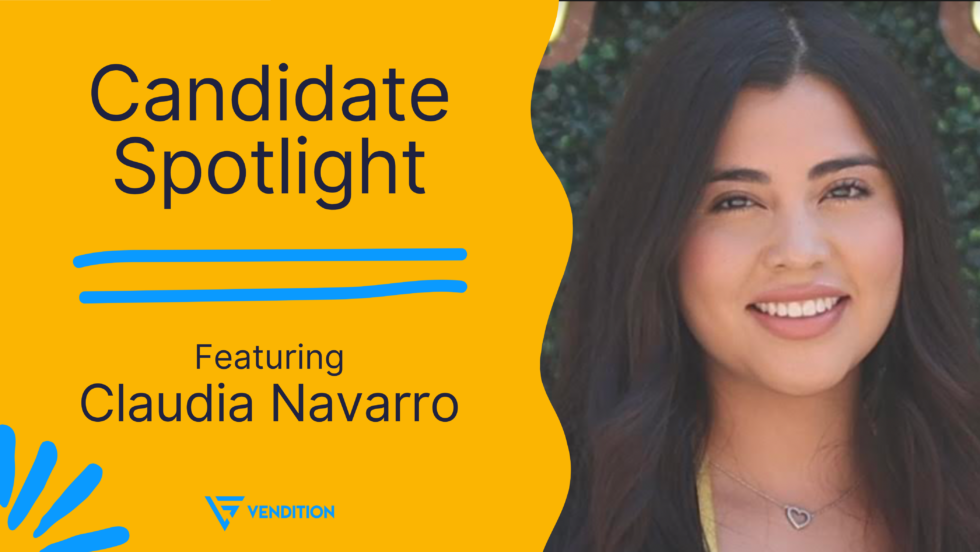 Welcome to the Candidate Spotlight!
🌟
Claudia Navarro is tech sales hungry and eager to start her career as a Sales Development Representative!
Her relevant experiences… 
As a recent college graduate, Claudia has immersed herself in experiences to prepare for a sales role. With prior positions as a Sales Rep, Claudia knows the importance of resonating with a product to sell better, and she's thrilled by opportunities for cold outreach. She also was a Student Peer Leader on her college campus, where she learned interpersonal skills and the importance of building relationships. 
Her passion for sales…
Presently, Claudia is a Marketing Coordinator Intern with Leading for Equity in Entrepreneurship Accelerator and Fellowship (LEEAF). While she is creating content for other businesses, it's given her a better understanding of client needs and how to sell products by creating experiences. Her passion for business and tech sparked her interest in an SDR role, and she's ready to bring her skills and personality to her next employer!
I know that technology is an innovative product, so I believe that tech sales is the perfect position for me because there's a huge opportunity for growth and it's a financially stable occupation.
Claudia is all set for the industry!
Watch this 5-minute video on Claudia's relevant skills and why she knows a tech sales position is right for her.
If you'd like to meet Claudia, please email rm@vendition.com or head to our Candidate Spotlight Blog for more SDR Candidates available through Vendition.