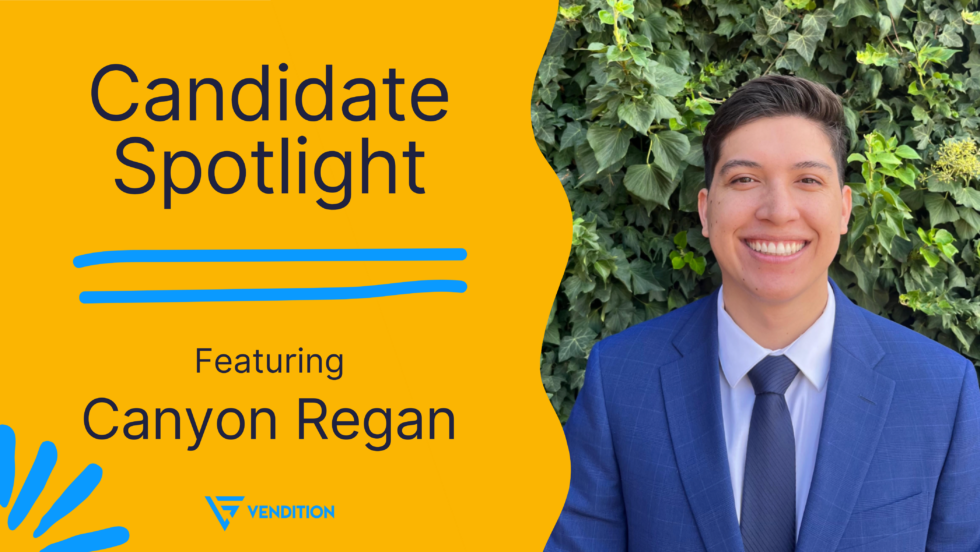 Meet Canyon Regan, Vendition's newest Candidate Spotlight, who is ready to take on a role as a Sales Development Representative for your company! 🌟
A recent college graduate, Canyon worked while earning his degree in Business Management, so he knows what it takes to manage his time, organize tasks, and work hard. He is inspired, passionate and now seeking a lasting career in the lucrative field of tech sales. 
His prior experiences in retail sales make him the perfect candidate. During his years at REI, he trained and managed staff, grew department and membership sales, and found product solutions to meet his customer's needs, all while staying within their budget. 
Canyon is looking for a new and more rewarding challenge. Canyon's devotion for tech grew over the course of his life, but during his summer internship with Tech Core, he developed technical skills and drove pipeline projects leveraging programs such as Salesforce, Excel and Tableau. 
Canyon's biggest motivator for this career move is personal development, and he can't wait to join a company where he can hone his sales skills, evolve as an individual, and hit the ground running.
"The opportunity to do well and grow a business are what makes me excited to be an SDR. I will bring this motivation, eagerness to learn and my can-do attitude to any SDR role that I land."
Sounds like the type of person you would want to be on your team! 
Wondering more about this Vendition SDR Candidate? Watch this 4 minute video with Canyon as he speaks on his relevant experience and commitment to an SDR role.
If you'd like to meet him or any of our other Candidates, please email rm@vendition.com to learn more.