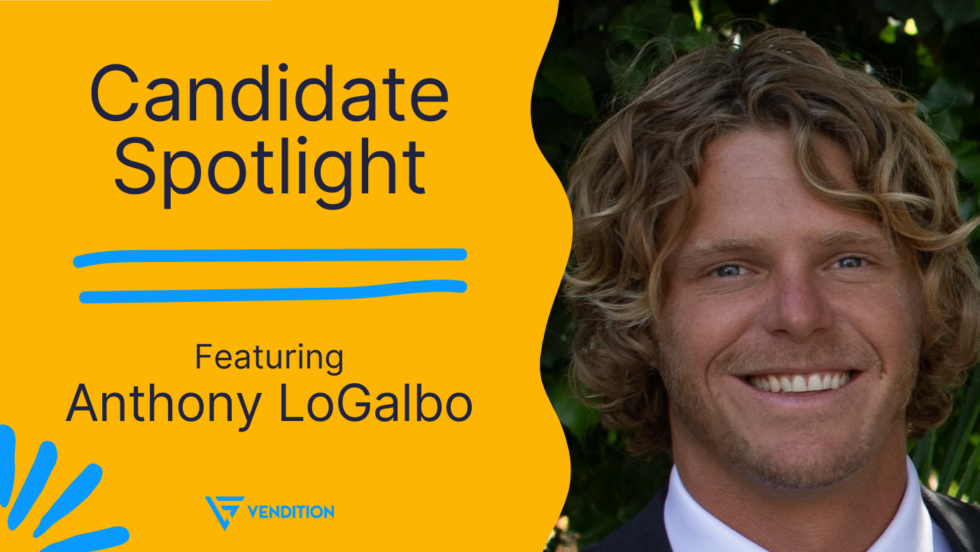 Welcome to the Candidate Spotlight!
🌟
Anthony LoGalbo is a knowledgeable salesperson who has mastered cold outreach, relationship building, and has successfully sold products to hundreds of customers. Read below to hear more about this great SDR candidate!
His hustle for sales…
Anthony has a diverse background and has gained many key sales skills. He has held several sales positions where he did cold calls to cold walk-ins, and he understands the importance of research on not only a product, but also on the potential buyer and their persona. His hustle has been nonstop for years, and he's ready to be a part of an industry that is going to challenge him and allow him to earn more.
His passion for becoming an SDR…
Anthony has had an extreme interest in tech for the past 12 years, mostly stemming from his understanding of webcam software programs in his previous tech support role, paired with his creative mindset from being a musician. He knows he can transfer his creativity and technical abilities by connecting with people, actively listening to them, and being able to adapt to meet the customer's needs.
He is very thrilled to join a career with unlimited possibilities, and he looks forward to putting his skills to work in a tech sales role.
I understand that you get out what you put in, and I know that being an SDR would be perfect for me and I can't wait to start that journey.
Anthony is ready to start his tech sales career!
Watch this 3 ½-minute video of Anthony as he touches on his past sales experiences, his drive for solving problems, and his excitement for a Sales Development Representative position.
If you'd like to meet Anthony or other talented individuals who are ready to become an SDR, please email rm@vendition.com.