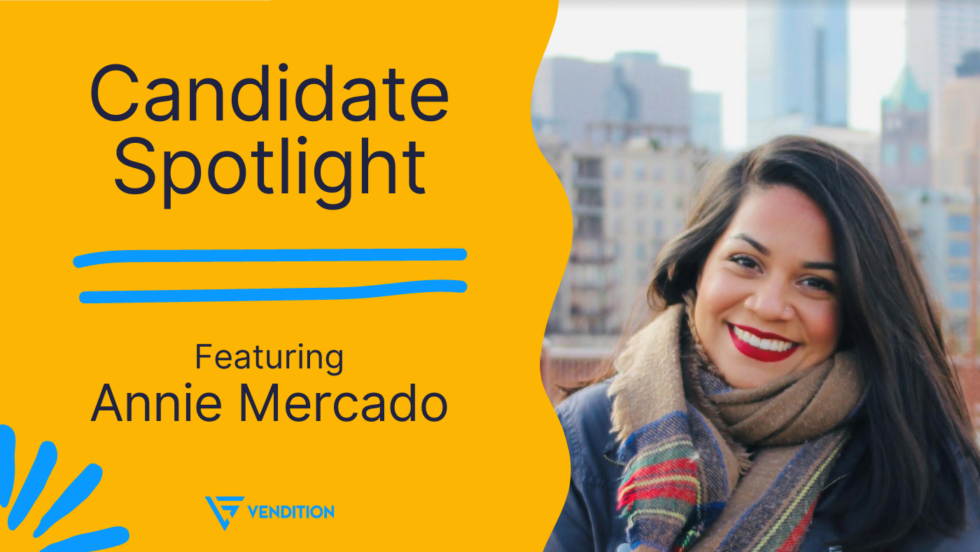 Welcome to the Candidate Spotlight!
🌟
Annie Mercado knows she has what it takes to succeed as a Sales Development Representative, and she is ready to leap into the tech sales industry. Read on to learn more about this perfect candidate!
Her relevant skills…
Working in the nonprofit realm as an event coordinator, Annie is extremely mission driven, so selling a product or software that will serve others motivates and excites her. During her years in coordinating events, she refined her skills in project and time management, research planning, and relationship building.  
Aside from her previous work experience, Annie comes from a background of musical performance and has been singing professionally since she was 15 years old. She earned her masters in voice performance, and believes her musical accolades taught her to be a flexible and coachable learner who knows how to take constructive criticism with grace.
Her readiness for sales…
Throughout the pandemic, Annie did lots of soul searching, and realized she wanted more for her career. She is ready for a more challenging position, one where she can see the fruits of her labor financially. She craves to be a part of the technological advancement in the world while working in a competitive environment alongside others that encourage her to perform her best. 
I'm excited to bring my good attitude, positive team playing, and communication skills into an SDR role, as well as my eagerness to learn.
Annie would be a great asset to your team!
Check out this 3-minute video of Annie where she speaks on her relevant experience and eagerness to join a successful sales team.
If you'd like to meet Annie or other talented individuals ready to put their SDR skills to work for you, please email rm@vendition.com.