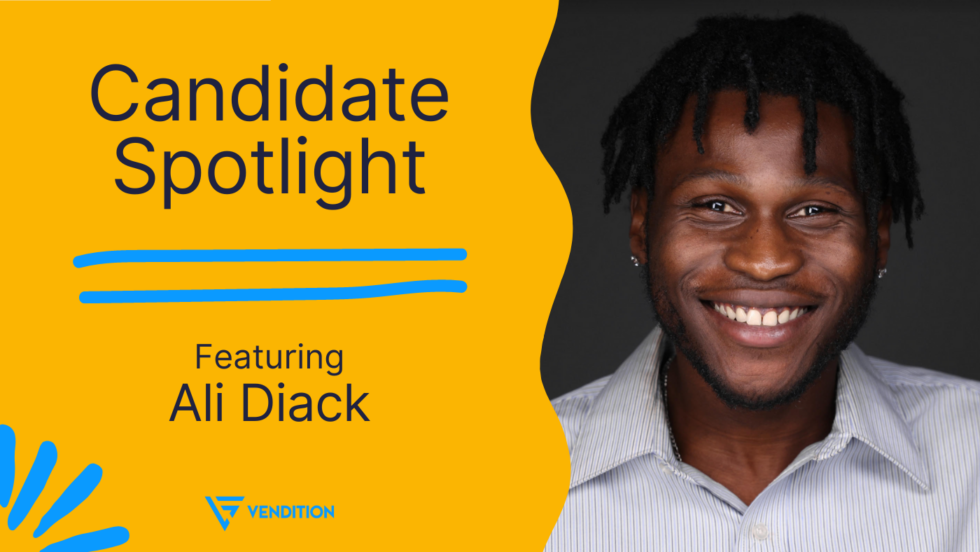 Welcome to the Candidate Spotlight!
🌟
With years of experience in the service industry plus sales experience, Ali Diack knows how to effectively communicate and accommodate customer's needs. He's now on the hunt for an SDR role in the tech space, so read on to hear more about this fantastic candidate!
His years in customer service…
Ali worked as a barista and server for almost 4 years. During this time, he learned constructive communication, mastered solving customer problems and serving them in a timely manner, delegated tasks to accomplish goals sooner, and used his self awareness to analyze his performance and develop a growth plan to improve his skills.
Additionally, Ali was adamant on meeting and exceeding customer's needs to ensure a pleasant and enjoyable experience – an important attribute to have in the sales realm.
His experience as an SDR and readiness for more…
Ali has a proven success record as an SDR for the company Challenger, a leading sales training, technology and consulting company. During his time in this role, he engaged with ICs, AEs, and C-Suite level staff members regarding the status of their organization and facilitated insightful conversations around how Challenger could support their sales functions achieving growth goals. 
As an SDR, Ali met and surpassed monthly quotas, mastered tools like HubSpot and Salesforce, and developed his cold calling and research skills to help initiate opportunities to close five and six figure deals.
I'm really excited to bring my energy, optimism, and good energy into a workplace where there's a great work environment and culture, where I can adapt and put my best foot forward to learn more.
Ali is looking forward to being a part of an SDR team!
Watch this 8-minute video of Ali as he speaks about his relevant experiences and what he is looking for within his next work environment.
If you'd like to meet Ali or other talented individuals ready to put their SDR skills to work for you, please email
rm@vendition.com
.