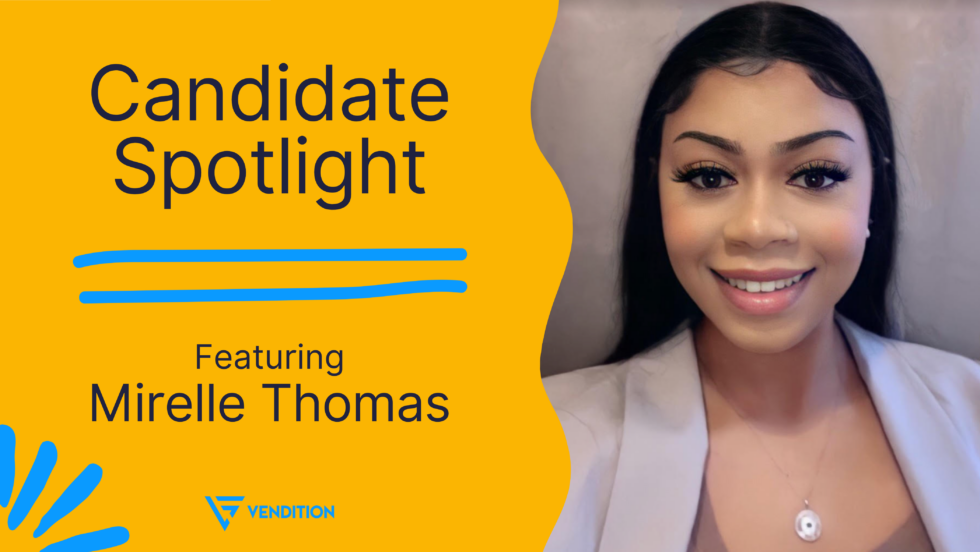 Welcome to the Candidate Spotlight!
🌟
Mirelle Thomas has experience in both Sales and Business Development Representative roles, plus a plethora of skills she's ready to utilize at your company. Read on to learn more about this amazing candidate, as top talent like Mirelle  is in-demand!
Her applicable experience…
Throughout Mirelle's work and life experiences, she has recognized three key qualities about herself: empathy, coachability and tenacity. Transitioning her career from the food service industry into tech sales has been the best decision for her professionally. She spent over 6 months with Indeni as both an SDR and BDR where she honed her abilities in cold calling, lead generation, business development and mastered SaaS sales techniques. 
Her enthusiasm for tech sales…
Mirelle's ability to help people and solve problems stems from her educational background in Public Relations and Marketing, and her history of working in customer-facing roles. She knows that in any sales role there can be a lot of rejection, but she loves to build relationships and knows hearing "no" comes with the territory.
I love rejection, because with my skill sets, I know acceptance from a customer will eventually come. In tech sales, you are the determinant of your own success, which motivates me even more to land a sale.
Mirelle is ready to make a positive impact at your company!
Check out this 4 ½ -minute video of Mirelle as she speaks about her experiences and excitement to continue her career in the tech sales world.
If you'd like to meet Mirelle, please email rm@vendition.com or head to our LinkedIn for more SDR Candidates available through Vendition.