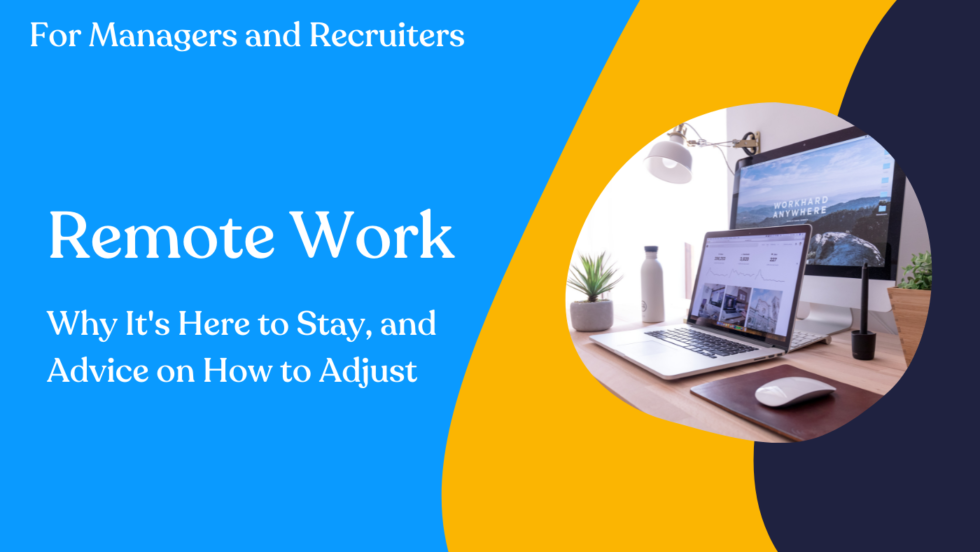 Hiring managers, it's time to embrace the remote world. The COVID-19 pandemic saw a mass shift to remote work—something many people (including us!) believe is here to stay. Now, more than two years into the pandemic, we're seeing another unique dilemma arise: SDR candidates overwhelmingly seek remote opportunities, while hiring companies desire in-office or hybrid employees. 
It's a fair concern. The onboarding process can be tough, and many hiring companies would prefer to take a more hands-on approach to getting new SDRs acquainted with their teams, processes, and culture. Additionally, managers may worry about the lack of shared experiences — like break room huddles or the ability to call quick on-the-spot meetings — that can seemingly only be afforded in an office setting. But refusing to open up to remote-only work can have major consequences for hiring managers. 
Put plainly: top SDR candidates are going for remote-only positions. Take it from us (and from the 30,000 potential Apprentices we connected with in 2021 alone). Not only is Gen Z 17% more likely to seek out remote work, but remote positions also attract 2.5 times more applicants than in-office or hybrid opportunities. In an era that will undoubtedly be remembered for its unprecedented changes to the workplace, it's clear that working from home is a non-negotiable for many job-seekers. Hiring managers who refuse to adapt will face decreased talent pools and potentially lose out on the most competitive SDR candidates.
Additionally, empowering employees to work from home has some undeniable benefits for employers. Besides attracting top talent, telework has actually proven to make employees more productive than they would be in an office. The Gartner 2021 Digital Worker Experience Survey presented some promising stats around flexible work options, particularly related to increased productivity: 43% of employees say that they are more productive with the flexible working hours afforded by working from home, and 30% of respondents cite less commuting time as a reason for increased productivity. Remote work has also proven to boost employee engagement, promote a more desirable work-life flow, and reduce turnover.
Still on the fence about opening up to remote-only work? You're not alone. Many of our hiring companies struggle with the idea of building teams across time zones, let alone across the town in virtual offices. Others, though, seem to have it figured out. Here are a few tips for how to make remote work…work.
Maintain constant channels of communication.

Your tech stack should include resources like Slack and Teams for a reason. Consider implementing daily stand-ups or check-ins, either getting the team together on a video call or having everyone share their priorities/concerns/questions in a group chat. We recommend making these meetings a must-attend to instill in your team the importance of staying connected.
Get creative about fostering team connections.

Here at Vendition, we do monthly virtual lunches/happy hours where we're randomly assigned to groups of four or five coworkers. This way, we're getting to know people on a more personal level, even those who we don't work with every day.
Prioritize tech-friendliness.

Streamline your onboarding process by ensuring all of your resources are tech-friendly. Utilize project management tools like Asana or Trello to help your team stay organized. 
Looking for help onboarding new SDRs in the remote landscape? You're in the right place. Hiring companies across the U.S. have leveraged Vendition's Apprenticeship program to introduce their new SDRs to the world of tech sales. We tailor the experience to your company's needs, teaching your SDRs everything they need to know about your industry and your tech stack during the first week's Onboarding Academy, then following up for the next 11 weeks to ensure their – and your – success. Let us help you take your sales team to the next level. Learn more!