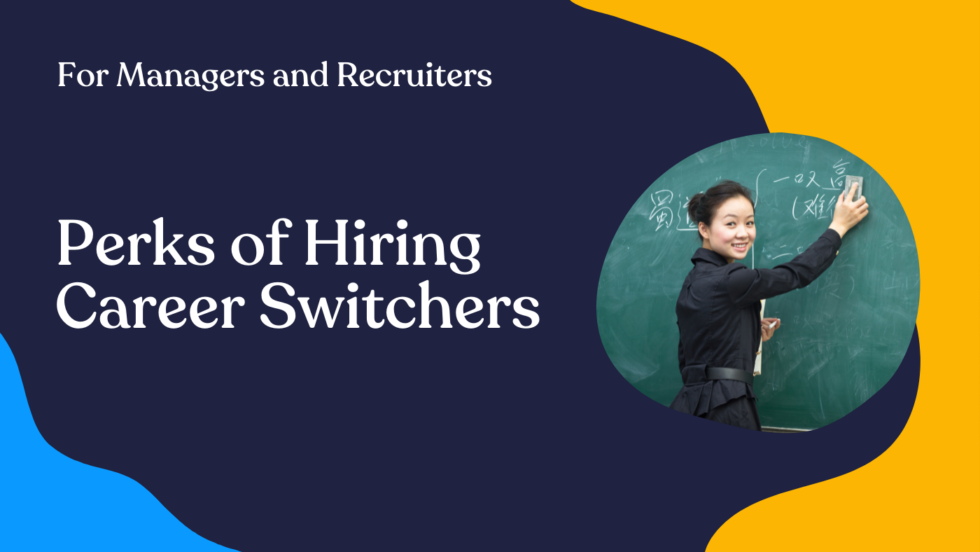 So you're a sales leader building out your rockstar SDR team. You know what you're looking for and you won't stop until you find it: qualified sales people with the resumes and experiences to back it up. We get it. But what if we told you that you're looking in the wrong places? What if we told you that by limiting your search to "experienced" SDRs, you're missing out on top talent? 
It's true. One of the biggest mistakes we see hiring managers make is judging an application by its cover (letter). Though tradition has its place, it's time to lean into non-traditional SDR candidates: the career switchers, those who may not have direct sales experience but who have the drive and transferable skills needed to be successful SDRs. Take it from us — these candidates will surprise you.
Vendition intentionally recruits, trains and mentors Apprentice candidates from non-traditional backgrounds: the former teacher who understands how to adapt to and work with different learning styles, the entrepreneur who knows that to be successful is to be a self-starter, or the former student athlete who already has the coachability and competitive drive needed to thrive as an SDR. Pulling from a wide range of backgrounds opens the door for candidates with the drive, tenacity, and grit that SDR leaders crave — regardless of where these skills came from.
Employing career switchers as SDRs contributes to a strong, diverse workforce — something Vendition feels strongly about. But our commitment to diversity isn't just good for the soul — it's good for business: Sales organizations who prioritize diversity and inclusion see 28% higher conversion rates, 12% higher sales attainment, and 6% higher customer satisfaction improvements. It's a win-win.
It's also important to note that personality traits, not necessarily work experiences, make a successful SDR. Are they personable? Are they self-starters? Do they hold themselves and others accountable? A study published in the Harvard Business Review identified seven key attributes of top salespeople: modesty, conscientiousness, achievement orientation, curiosity, lack of gregariousness, lack of discouragement, and lack of self-consciousness. None of these traits are exclusive to those with a sales background and, perhaps more importantly, almost all of these traits can be coached. 
That's where we come in. Vendition provides experiential learning to bridge the gap between job seekers and employers. We match our highly qualified SDR candidates with tech companies, then train, guide, and mentor them throughout their 12-week Apprenticeship while they learn on-the-job. After this period, our Apprentices graduate from our program into full time roles with their companies, with the full skillset and emotional intelligence needed to succeed as a Sales Development Representative.
If you're trying to ramp up your sales team, consider casting your net a little wider. Career switchers often have the transferable skills necessary to succeed as SDRs, and diversity of backgrounds and experiences can be a huge boost to your team. If you're looking for help building out your team and want to leverage the power of the apprenticeship model, partner with Vendition today.