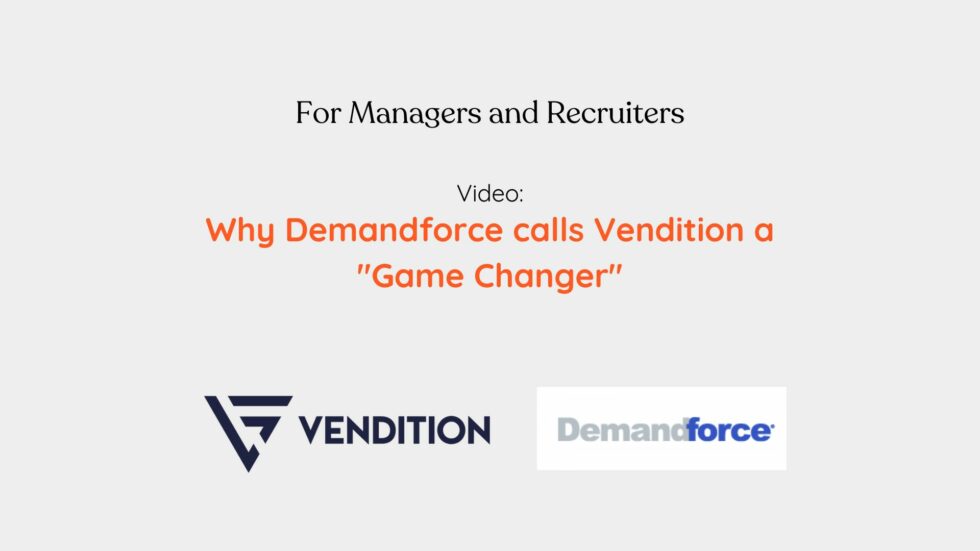 When the Demandforce team started working with Vendition to support their SDR hiring needs, they quickly realized that the quality of the candidate pool would increase dramatically and they call the support they received from Vendition a "game changer".
Zack Thompson, Head of Sales, talks about how Demandforce makes more offers to Vendition candidates than they do from any other source and how committed the reps are to a long term career in sales.
Learn more about Vendition and Demandforce's partnership in this 5 minute video: 
Are you ready to hire QUALITY SDRs Demandforce? Connect with Vendition today.