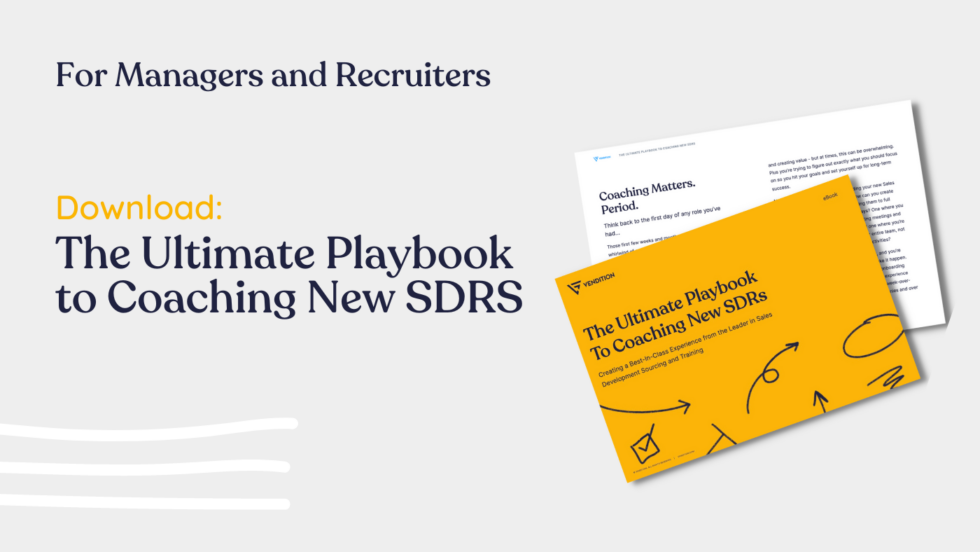 SDR coaching is a heavy lift for sales leaders — especially with everything going on today — and it's crucial to the success of your team.
That's why we created The Ultimate Playbook To Coaching New SDRs, your go-to resource for building a world-class SDR coaching experience. As a complement to The Ultimate Playbook To SDR Onboarding, this Playbook offers tactical daily and weekly recommendations to quickly ramp your new SDR talent, so that you can scale your sales team and grow your pipeline with less effort, stress and time to hire. 
You'll learn:
Why SDR coaching is so important.

How to create and implement a 12 week onboarding schedule for you and your new hire.

How to make your entire SDR process from hiring to ramp the epitome of excellence.
Don't miss out on this opportunity to take your coaching to the next level. Download this free resource here.