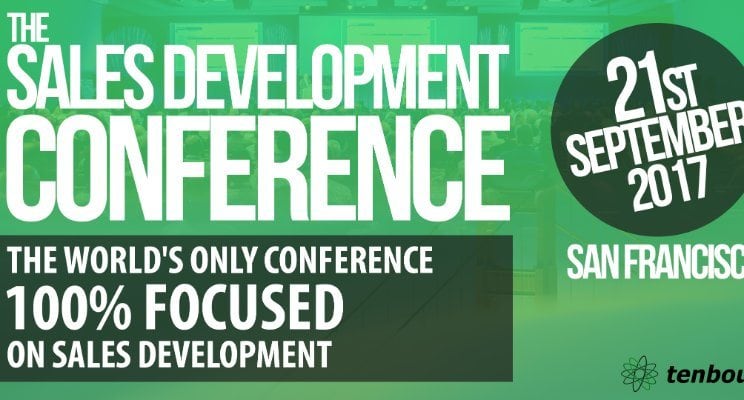 Sales Bootcamp is proud to be a sponsor of the#SalesDev17 conference on Sept 21st!
The Sales Development Conference brings together VPs, Directors and Managers of Sales Development, along with SDRs, Marketers, C-Level Execs, Owners and VC's for a day of learning and networking 100% focused on Sales Development with the top minds in our industry.
The conference will include general session presentations, fireside chats, and panel discussions lead by world-renowned Sales Development experts. Anyone involved in Sales Development will gain tremendous value from attending.
As the only conference dedicated 100% to Sales Development, The Sales Development Conference provides a unique opportunity to learn, grow, connect and move our practice forward. Be part of the movement!
Signup for the conference: The Sales Development Conference: Sept 21st, Tenbound
Now, go learn the subject, take that knowledge and put it into practice. Become an expert, and go crush it. Be proud to be in Sales Development; go elevate our profession and your career. Let's carve out the respect we deserve, today.