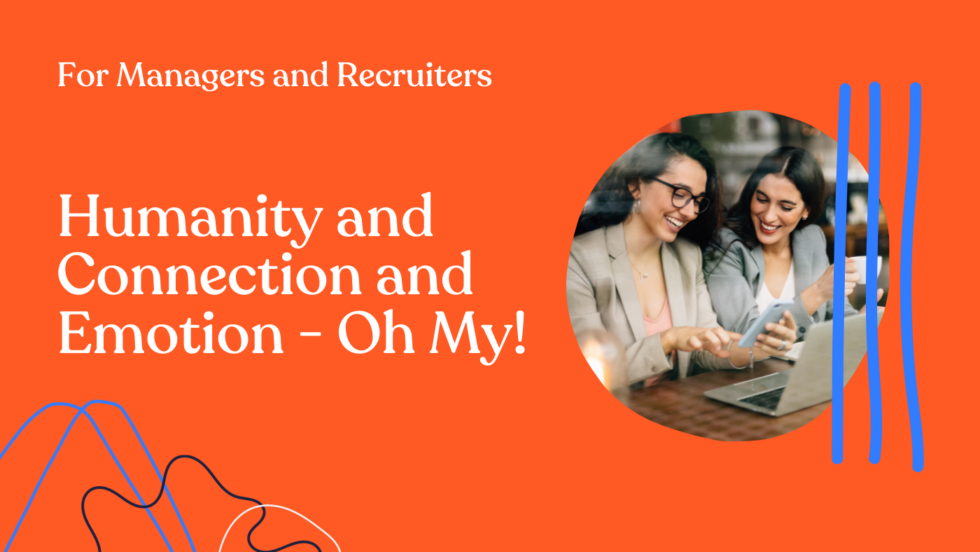 You may have read the title and thought "uh oh, I'm not sure about this," but your SDRs do want to have a connection with you. Need proof? Officevibe, an automated employee engagement tool, did a deep dive into this very topic and found that 37% of employees say they don't feel close to their manager, and 70% say they wish they spent more time with their manager. 
It may feel counterintuitive at first as your role as a coach and mentor is to get them to their goals, but by sharing your emotions, your team can understand who you are, your unique perspective, and how they can connect with you on a more basic level. We don't mean to let out a total rant and rave the next time something goes wrong, but simply share you too are frustrated just like anyone else with the frame up for how you'll move forward.
Being in a virtual environment may make emotional connections more challenging, but as with anything else, being intentional is key. Here are 3 ways to forge deeper connections with your SDRs:
Be B2H, Not B2B
Even if you're in a B2B business, remember that you are always B2H  – Business To Human – so go beyond what their strengths are as an SDR and forge a heart connection with your new hire. Schedule a lunch, have a quick chat about their plans after work, and learn what their hobbies are – without the expectation that work talk is also required. 
More of an introvert? Email a link to an article about a new restaurant you think they would enjoy based on comments they've made or invite the entire team group to play an online game like Wordle or a virtual escape room. The goal is to show you care who they are, in and out of the office.
Be Transparent
Being a manager may make you feel that you have to show superhuman strength and never have a bad day, but remember you're only human too. Find constructive ways to show emotion as a manager and as a team by using tools like Junto Institute Emotion Wheel at the start of meetings to help everyone feel comfortable sharing their feelings.
Transparency also means creating the safe space for everyone to bring their authentic selves to the office; 50% of employees in a LinkedIn survey shared that being comfortable with themselves at work was one of the reasons they felt they belonged at a company. By connecting human-to-human and fostering an open environment, your employees can bring their whole (and best) selves to their role.
Recognize and Celebrate 
In addition to public recognition at all-company meetings or documenting rave worthy performances in reviews, remember to recognize your team consistently but authentically. Write personalized notes with how much you appreciate them, send a gift they can use with a hobby, create a unique award that speaks to why they're awesome, or have them pick their favorite dessert to celebrate an upcoming birthday. Small gestures can mean just as much as the big ones because it's the thought that counts.
Fostering connections with those on your sales team is critical, but it's not the only thing to keep in mind when bringing on new team members. For more helpful tips on coaching your new SDR to success, download The Ultimate Playbook to SDR Onboarding!
This blog is an excerpt pulled from The Ultimate Playbook to SDR Onboarding, your all-in-one tool for creating a mic drop-worthy SDR onboarding experience.