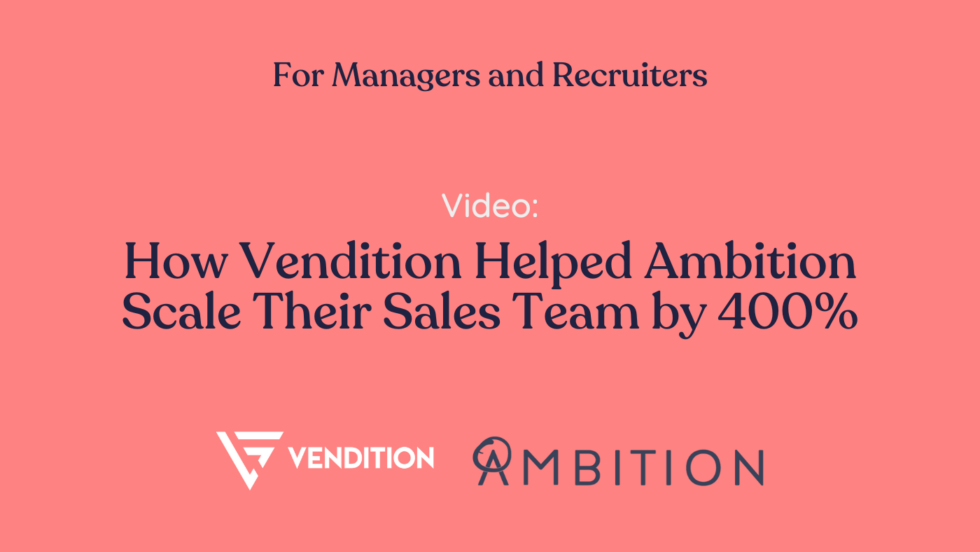 After closing their Series B fundraising, the team at Ambition was tasked with growing their sales organization from 4 to 20 people. They enlisted Vendition not only to help them scale efficiently, but also to provide coaching and mentorship to support the new SDRs as they ramped.
The partnership yielded significant results, speeding up time to hire and time to ramp, as well as developing SDRs who would go on to impact Ambition in more senior roles.
Check out this 5 minute video to learn more about our partnership with Ambition.