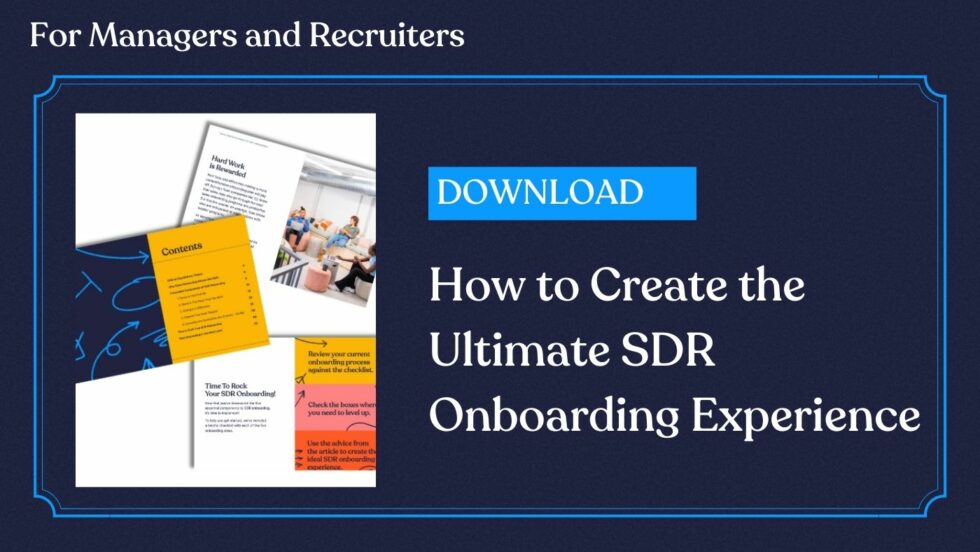 ICYMI: Today's job market landscape is drastically different from the one we saw pre-pandemic. According to a recent Fast Company article, 52% of employees are on the hunt for a new role. Couple that with the grim forecast that 64% of employees are leaving a new job within the first year after having a negative onboarding experience and new sales hires taking an average of six to nine months to ramp up, and it's the perfect storm for Sales Development Representative (SDR) managers.
Sales employees today expect more from the companies they choose to work for, but the bad part? Our sales onboarding practices haven't kept pace and are missing in a few critical areas and unfortunately, 21% of sales leaders cite onboarding as one of their top three sales challenges. 
Right now you're either thinking "Not us, we have a mic drop worthy onboarding experience" or "No idea when the last time was that I thought about onboarding with the 10 other priorities happening right now." Either way, it's time to take a second look at your SDR onboarding process.
Listen in to Vendition's Penelope Yamauchi, Director of Candidate Experience, and Miguel Guerrero, SDR Manager, walk through how Vendition's Ultimate Playbook to SDR Onboarding gives you the play-by-play on covering five key areas typical onboarding misses and the exact tactics to take to improve. From working with each person as an individual to building in consistency, this Playbook is the one you need to get, and keep, your top SDR talent!
Ready to revolutionize your onboarding process? Get your copy of the Ultimate Playbook to SDR Onboarding here.
Stay tuned – the next Ultimate Playbook is just around the corner!