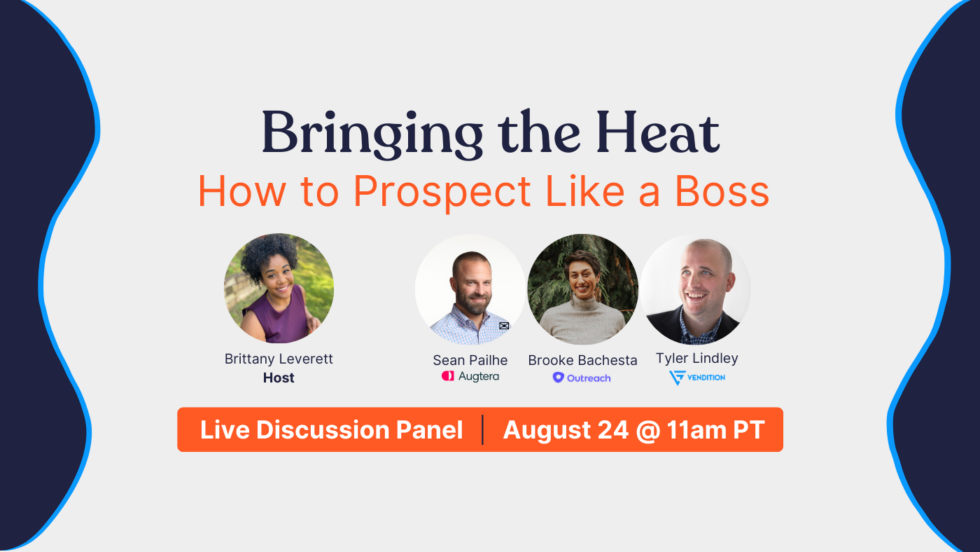 Vendition hosted an energizing panel discussion about the ins and outs of prospecting. Featuring industry experts from Augtera, Outreach, and Vendition, this webinar is sure to help you take your prospecting up a notch.
Check out the full video recap below.
If you're looking for help building a team of prospecting bosses, we can help. Contact us today!