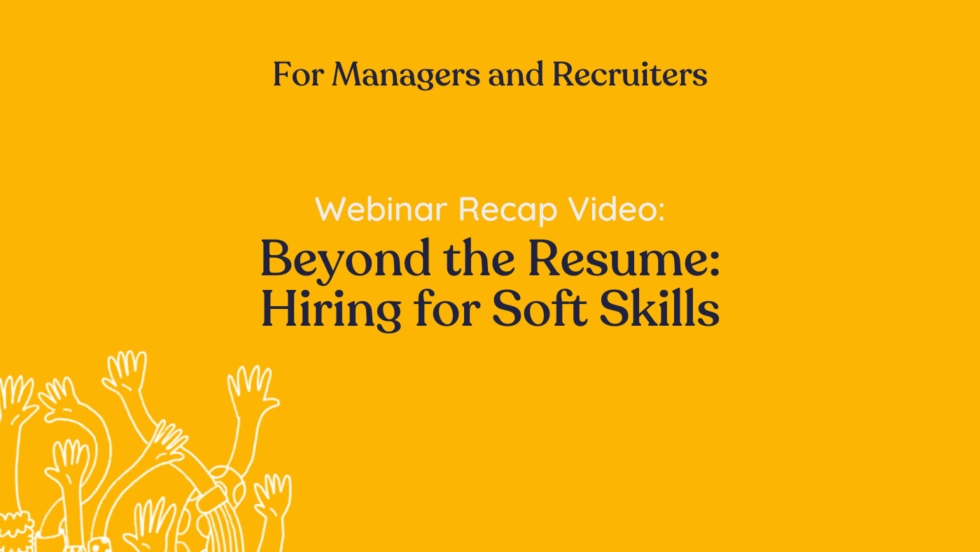 Our latest webinar, Beyond the Resume: Hiring for Soft Skills, features a panel of industry experts:
This one hour webinar teaches you how to identify and assess the soft skills you should be looking for and how you can find those needle-in-a-haystack candidates out of hundreds of applicants. You also get an inside look into the Vendition Success Aptitude Test — an addition to the Vendition recruiting process that allows you to get the full story on entry-level candidates before the interview process even begins.
Check out the full webinar recap below!