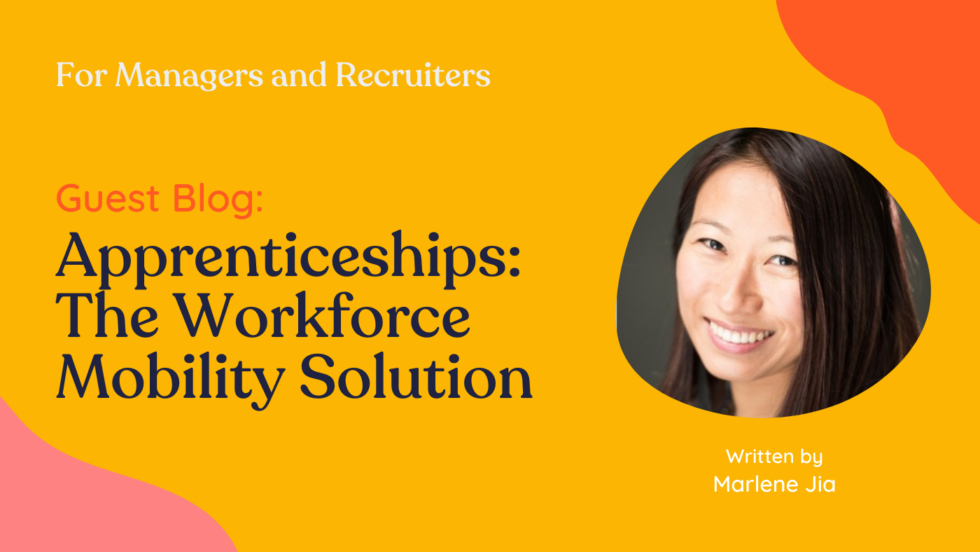 *This blog was written by Marlene Jia, Chief Operating Officer at Vendition.
Here at Vendition, the Apprenticeship model has long been our bread and butter. It's what allows us to nurture people from a wealth of backgrounds into top-performing SDRs. It's what empowers companies like yours to be confident in your hires from us, with little to no risk for you. It's the workforce mobility solution that's perhaps more relevant now than ever before.
Background matters…
But maybe not in the way you're used to. The problem with traditional SDR hiring practices is that they look for a very specific set of qualifications, and often overlook candidates who may not meet this criteria but would likely thrive in the role. Vendition's screening process is different, because we focus on transferable social, emotional, and behavioral skills that can be found in candidates from a plethora of backgrounds. This includes:
Teachers who have taught for years but were pushed out of the classroom by COVID-related issues, low pay, and general mental stress; 

Single moms who worked multiple odd jobs for years supporting themselves and their children, who are now ready to invest in building a career with higher earning potential;

Former professional athletes full of grit and with a strong work ethic, who are now looking to enter the traditional workforce;

Art History majors who are about to graduate from college and are looking for a stable career path;

And more.
All of these folks have limitless potential to succeed in tech sales, but how do they get there? Based on their backgrounds and past experiences, what companies would hire them? 
According to one BBC article, "A recent analysis of close to 4 million jobs posted on LinkedIn since late 2017 showed that 35% of postings for "entry-level" positions asked for years of prior relevant work experience." This is because the companies that need to hire talent often lack the resources to train, and thus set unrealistic expectations for candidates seeking entry-level work. That's why we believe Apprenticeships are so important.
The Apprenticeship model
Apprenticeships are paid programs that allow candidates with limited experience to train on-the-job while they are still trying to obtain a license to be able to operate as a full-time practitioner. Industries that commonly leverage this model in the US include construction, equipment operations, and cosmetology. But why aren't apprenticeships leveraged more in sales?
I can say from seeing the success of our hiring partners that sales apprenticeships work, and the benefits outweigh the costs. 
While companies are concerned about bringing on workers with minimal skills, candidates want nothing more than to develop their skills in order to reach their full potential. Apprenticeships are a perfect way to satisfy both parties: companies get to continue building their pipeline in a low-risk, no-commitment situation, while candidates can get their foot in the door and work to prove themselves as capable employees. It's a win-win!
The Vendition approach
Think about it: large corporations already capitalize on the apprenticeship model (though they use different language). Rotational programs, internships, and training programs for new hires are all structured very similarly to apprenticeships. 
Vendition helps companies who may not have these types of programs in place be able to leverage the power of our Apprenticeship model. Starting with candidates vetted against proven indicators of sales success in social, emotional and behavioral skills, these Apprentices are given access to our expert team of sales coaches to develop these skills into successful selling mechanisms. This solution offers companies like yours the chance to hire, onboard, and develop the best of the best talent, and on the flip side, we give career switchers and those just entering the workforce an opportunity at true career mobility. 
If you're ready to try the Apprenticeship model, connect with Vendition today.