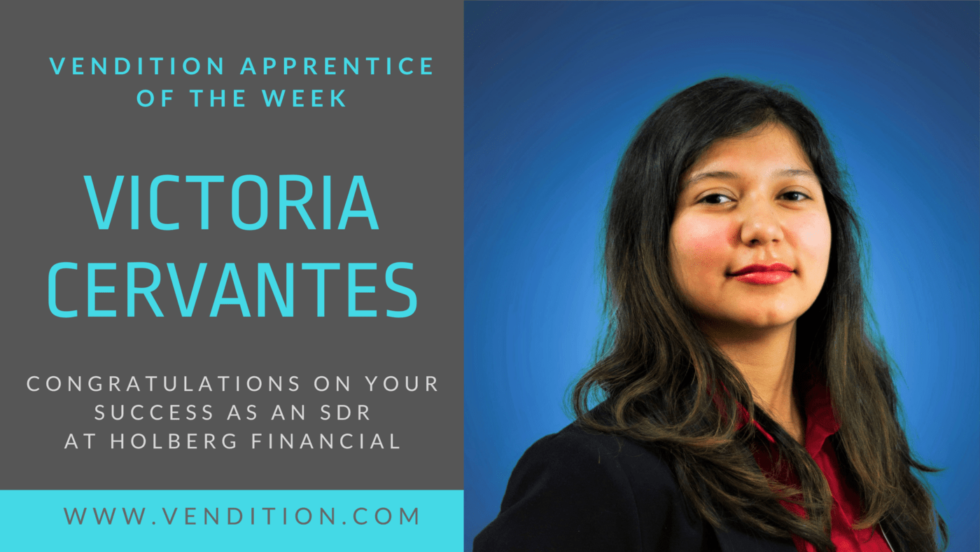 When Victoria was young, she was presented with an opportunity to go on a European tour with her high school classmates as a sophomore. She could go… as long as she paid for it herself. 
For a 14 year old, the cost to pay for this Europe trip in addition to having extra cash for souvenirs, food, et cetera, might as well have been a million dollars!  She was bummed, thinking she wouldn't be able to take advantage of this opportunity with her classmates. But her dad showed her through hustle, she could make her dream a reality. He showed her how to break down that number,  He said, "You can bake cookies, sell pies, offer your services." It was the first time she felt stretched and challenged with classes, extracurricular activities, and working all at the same time, but at the end of the day she saved enough to go!  "I found out that I made more money than I would have had I had just taken a part time job, and that was due to my first experience selling."
Fast forward to college,Victoria knew she wanted to be in sales and finance.  Out of high school, having majored in business, Victoria had started her own company and she wanted to bring her scrappy mentality to an environment where she was best suited.  She had taken a class towards the end of her time at UC Berkeley that opened her eyes to personal financial management, and she felt motivated by the statistics that showed most young people do not know how to manage their finances and set themselves up for success.  
"When I talked to Vendition and I was thinking of getting an SDR role, I told them about my passion for finance and how I want to help people with it.  Holberg Financial was the perfect opportunity because it's a startup that essentially offers financial coaching and financial education as a benefit for companies to provide to their employees." 
Victoria liked that Holberg's services valued putting employees first. "I love the vision.  I want it to succeed, and that's what motivates me to try to sell to people every day because my goal is to give this opportunity and give this resource to as many employees as I can."
Victoria also appreciated having a mentor she could break things down with. "One thing Vendition provided me that was so foundational was ongoing mentorship.  We could cover things that were top of mind, like: 
What am I doing here… 

What are the results of what I'm doing… 

Do I want to try this in a different way… 

I want to be better… 

AND more."
She knew what her goals were, that she wanted to exceed the expectations set before her, but she didn't know how to do it in the time frame given. Her coach was there and willing to adapt to the rigorous pace she set to help her accomplish her goals, and that's exactly what she needed.
Victoria's advice for SDRs starting out:
Be persistent, and don't get stuck on what you don't know.

"It can be intimidating, especially the first week, where you're trying to absorb everything and that's okay!  Keep track of the progress you make each day and keep pushing."

Go backwards from your goals and figure out what you need to do each day to hit them.

"Figure out what goals you have for yourself in addition to your quota.   From there, break it down from a quarter, to a month, to a week, to a day.  If my numbers are clear, then I'm just following the quota I set for myself, and that's motivating to me!"

Ask yourself every day if you did enough.

  "You'll know the answer when you ask yourself, 'Are you satisfied with what you've done today?'"