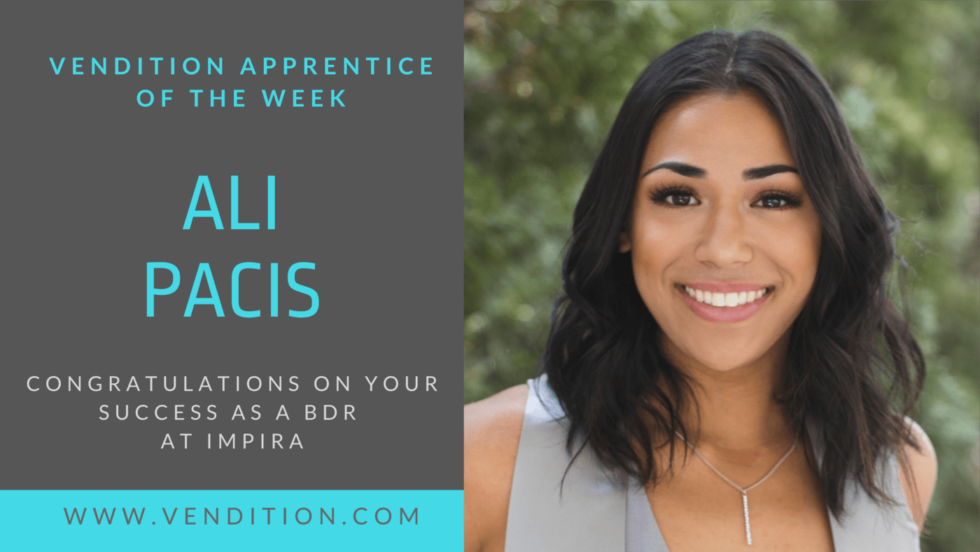 Ali didn't realize sales was her path until midway through college, when she noticed she enjoyed the people-facing aspect of her studies and work and found that it energized her.  Out of college, she started working in a B2C capacity with HelloFresh, which helped prepare her to make the switch to tech sales.  
Starting out in B2C, Ali felt she had good practice before entering the B2B tech space. "I had the chance to practice my sales skills, and I learned the basics of selling. That's how I figured out if I can do this, if I can sell a product to someone here on the street, then I know I can do it in an industry that is much bigger and more lucrative."  She sought out making the switch to tech sales shortly thereafter. 
After meeting the Impira team in person, she had a gut feeling that this was the right environment for her to start on as a BDR. "I actually walked out knowing this is where I was going to work. It was the company culture and the way everyone was so kind and welcoming, with all of these different resources to become successful at the company. I felt it was the right sized company where my voice mattered. I thought that based on my personality and the company culture, it would be a really good fit for me."
Ali spent the first three months learning the ropes as a BDR Apprentice.  Aside from the onboarding, training, and resources provided, she credits shadowing her teammate and working with her Vendition coach as being the most helpful.  "My Vendition coach always made it a point to address any question or concern I might have had. He went above and beyond giving me not only what I wanted to hear but also what I needed to hear as a new BDR.  He gave me options based on the different scenarios so I could then execute based on the information I had at hand."
Vendition mentorship and tight knit team support has been key to Ali's onboarding, but what has helped her feel connected has been joining and building out a women's affinity group within the company. "I've had the chance to take part in a lot of initiatives through my onboarding, and one I'm particularly proud of is our women's group.  We're making changes by empowering women within our organization through networking opportunities. It's been so nice to be a part of this initiative within the company in order to make changes for the future." Developing relationships throughout the company has really created additional meaning to her full time opportunity.
Ali's advice for BDRs starting out:
Don't be afraid to ask questions. "If you don't ask that one question on how to do something, it'll end up snowballing into something bigger." 
Build relationships with your team–they can help you. "Work with your AE (if applicable), and be sure to communicate at least on a weekly basis.  They may be able to help you with tips on where to prospect and who to reach out to."
Build relationships with people throughout the rest of the company too. This will help you have a deeper understanding of your company, your colleagues, and how you all work together.