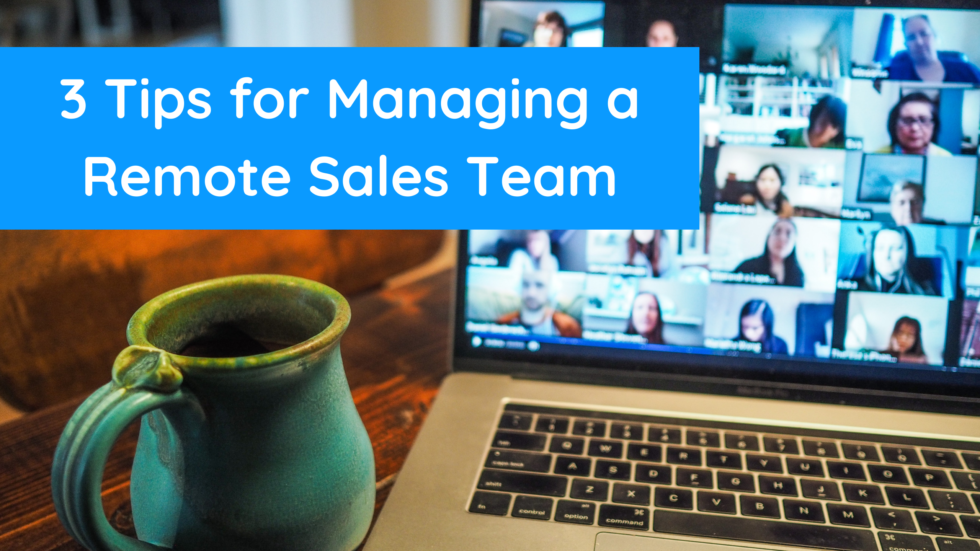 We hear every day that managing a remote sales team is no walk in the park. And despite many companies being in a remote or hybrid setting for the last two years, it's still just as difficult as day 1.
So we asked our own Sales Development Manager, Miguel Guerrero, what three pieces of advice he would give to fellow SDR managers in the trenches of figuring out remote SDR management. Miguel's street cred includes successfully managing in-office and fully remote sales teams for the past 13 years, and he's currently building a fully-remote SDR team at Vendition.
#1: Coaching Isn't One Size Fits All
It's important to understand there is no cookie cutter approach to managing your team, even more so in the remote setting. Be transparent with your team and make sure you give them the freedom to do so with you. You want to allow them to ALLOW you to help. Are you having issues at home? Are you struggling on cold calls? Are you just not having a good day? Are you not sure what targets to go after? All of these are constant hurdles that we need to navigate through. 
Some team members will be great at some aspects, and not so great at others. Double down on their strengths and coach through the weaknesses. Foster an environment where team members are interacting with and learning from one another and everyone knows it's okay to fail. Sales is about resilience, and it doesn't hurt to bring humor into the rejections and grow from them. 
#2. Time Management is Key

Help your team determine how to block off their calendars. In a remote setting, there are a LOT of distractions. Juggling emails, phone calls, inbound messages, making lunch, walking the dog, and picking up kids can become a lot for anyone. 
I've found the most success when you structure your days and weeks in advance. Do not jump back and forth between tasks – be intentional and focus on one thing at a time by scheduling yourself time to accomplish what you need to do. 
#3. Knowing your Team 1-1 Pays Off
Set up 1-1's with your team members individually. ASK HOW THEY ARE DOING! The classic response when asking a sales team member how things are going is "ok," "I'm alright," or "no issues," but make sure they answer. 
But in order for them to truly open up, you need to gain their respect and care about the person first. Build relationships of trust outside of work stuff, and when we are all remote, that same mindset matters. What did they do this weekend? What are their hobbies? What are their passions? How's their family life? What goals and dreams do they have? You want to get the most out of your team, treat them as humans.

Looking for additional support as you build your remote SDR team? Contact Vendition to learn how our apprenticeship model helps support you as an SDR manager while delivering skilled, ambitious and coachable SDR candidates from diverse backgrounds so you can quickly scale your sales team and grow your pipeline with less effort, stress and time to hire.