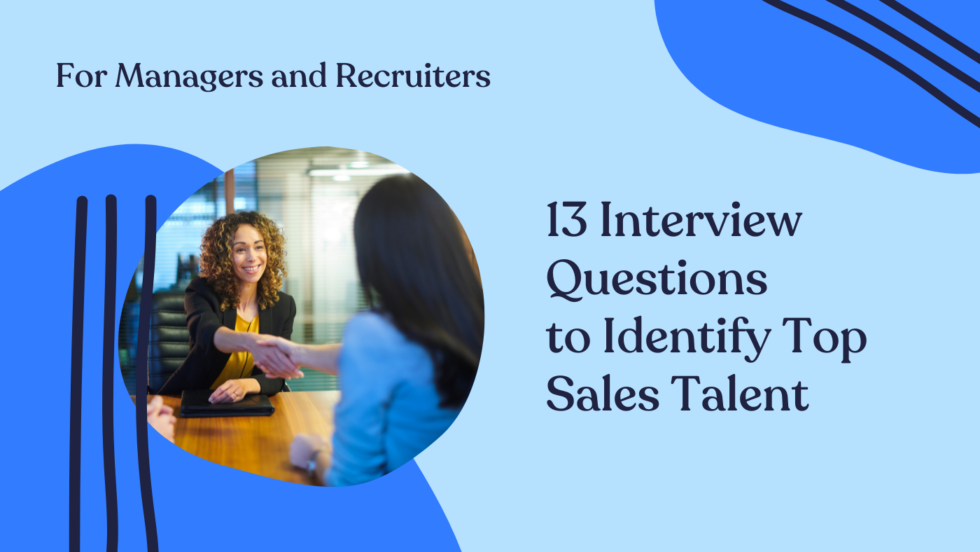 Need some fresh inspiration for your sales interview process? You've come to the right place!
Check out the top 13 recommended questions from Vendition to ensure your questions give your applicant the opportunity to show who they are in multiple ways. Asking questions that are situational – how they think on their feet and use critical thinking skills – along with behavioral – displaying accomplishments and stories – and company-related ones in an even mix will give you insights you might otherwise miss.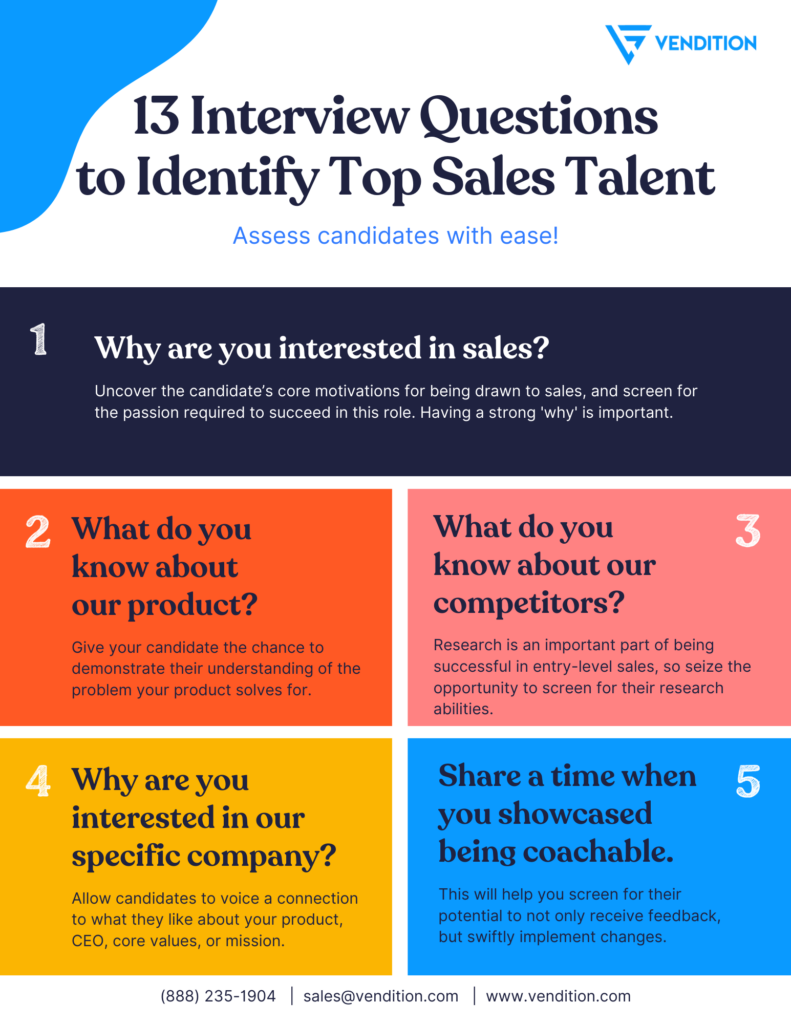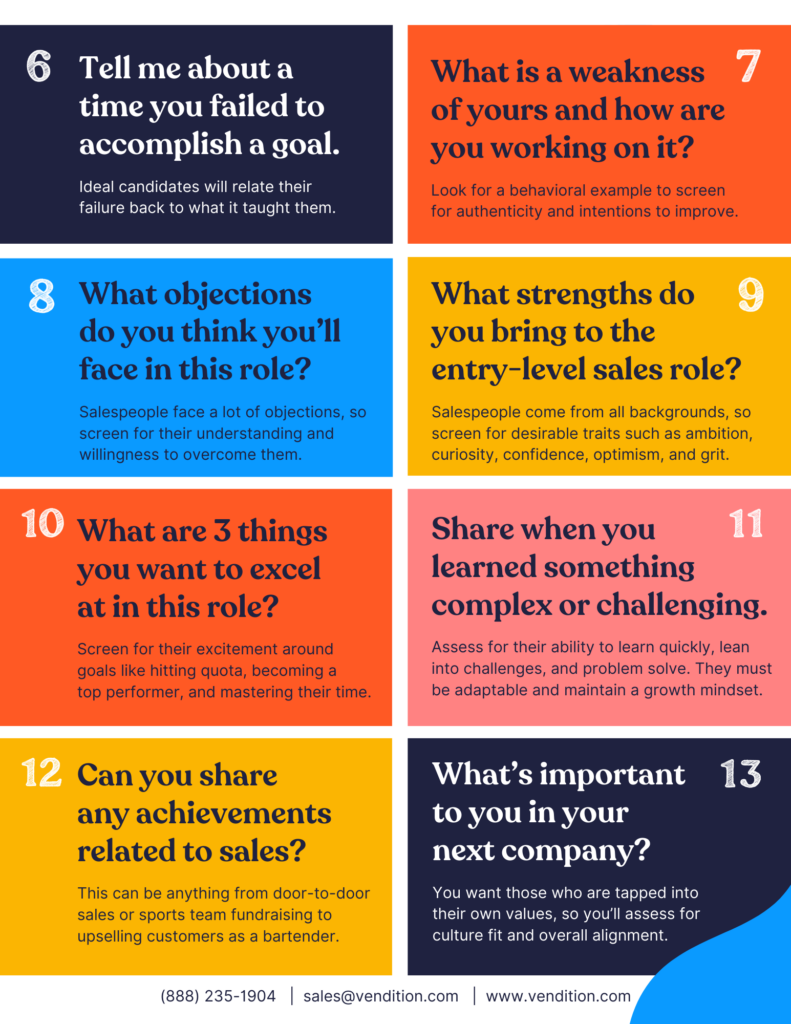 Want to save time in the interviewing process? Get pre-vetted, hand-selected candidates from Vendition for your next sales hire. Contact us today to learn more.