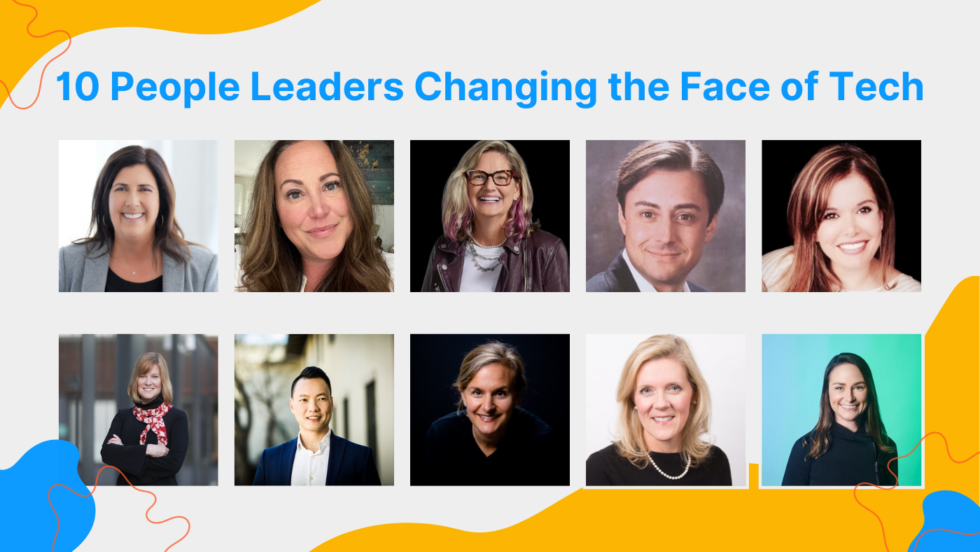 People leadership is no easy feat. It requires leaders to maintain a firm grasp on ever-changing employee and company needs, ultimately balancing both in order to create and maintain a positive workplace culture. When we recognize the true value of human capital, we're better able to see how the human resources (HR) department is arguably the backbone of any successful organization.
And within any industry, there are always leaders who catch your attention — and in the HR space of the tech world, there are many making positive waves. In no particular order, here are ten exceptional individuals who are working to change the face — and experience — of tech: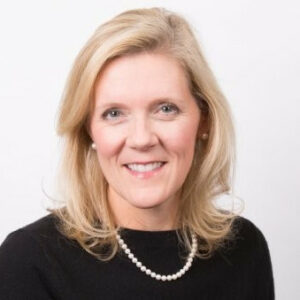 Anne Drapeau is Chief People Officer at Toast, a restaurant point of sale and management system. Landing her first CPO role in 1997, Drapeau also has experience in strategy and finance and uses this background to inform her HR work. She now has over two decades of experience acquiring, nurturing, and retaining talent at major companies. At Toast, Drapeau has worked to develop an "unwavering" stance around diversity, equity, and inclusion; she understands that employees today expect more civic engagement from their leaders, and she has met this challenge with grace. As a result of her work to foster a more inclusive workplace, Toast was named by Fortune and Great Place to Work as one of the 2022 Best Workplaces for Women. Keep raising the bar, Anne!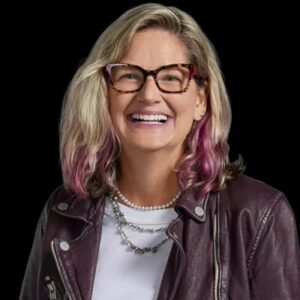 Pat Wadors is Chief People Officer at UKG, a company offering HR, payroll, and workforce management solutions. With over two decades of people leadership experience, Pat has built her career around making sure employees leave a company better than they came. She exhibits a deep commitment to the entire employee experience — from first touch as a candidate through alumni status — standing by the "tour of duty" principle, which equally prioritizes the value proposition for both a company and its employees. Pat's personal mission? To leave the world better than she found it, to be kind, to give more than she gets, and to make a difference. Mission accomplished, Pat!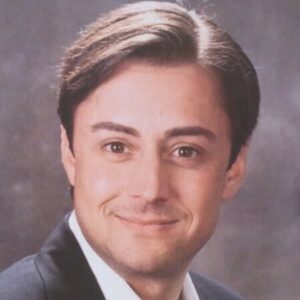 Frank Capecci III is Senior Vice President of Human Resources at Validity, a data validation service offering email and data solutions. Having worked in human resources for thirty years, Frank knows a thing or two about how to scale talent at high growth companies. He considers a major function of his job as a people leader to be creating and facilitating a "purposeful culture," one in which employees have a clear sense of what value they add to the organization and to society as a whole. During the talent acquisition process, Frank focuses on finding a "mutually beneficial match" between employee and employer; without it, he says, the relationship can't last very long. We agree, Frank!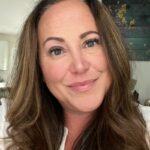 Meg Donovan is Chief People Officer at Nexthink, a company centered around digital employee experience management. She has worked for over fifteen years with talent in the high growth technology sector, and has made it her mission to promote diversity in this space. Meg believes that businesses should reflect the world around them; thus, she works to democratize access to tech jobs for underrepresented groups, particularly women, by promoting mentorship and other uplift opportunities. Keen on the idea that "the digital HR experience is the HR experience," Meg seeks to put employees first in both culture and product, despite the challenges of working in a largely remote environment. Keep doing what you're doing, Meg!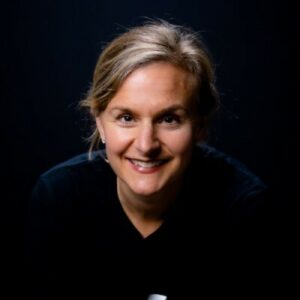 Dena Upton is Chief People Officer at Drift, a conversational marketing platform. Having spent over twenty years working in HR, Dena has seen the workforce transform over time. She is now a huge proponent of remote work because of how it expands the talent pool and opens the door for a broader range of people to land a tech position. Dena is a believer in the "who" interview method, which she feels allows her to get to the root of a person's character during the talent acquisition process. Named a 2022 Diversity, Equity, Inclusion & Belonging Champion by Untapped, Dena is passionate about fostering diversity in the workplace and continues to create opportunities for underrepresented groups. We see you, Dena!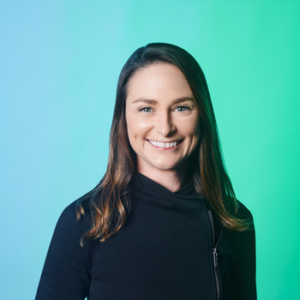 Ashley Alexander is Chief People Officer at Front, a customer communication and relationship management platform. Ashley has worked in human resources for fifteen years — a significant tenure that has allowed her to develop her own philosophy around people leadership. Contrary to the norm, Ashley operates on the belief that "feelings are facts," and considers employee sentiment to be among the most valuable tools she has to measure impact. She describes feelings as the "ultimate benchmarks," enabling her to drive meaningful results in her role. Ashley was recognized on Business Insider's 2022 HR Innovators list as one of 25 HR leaders building the most innovative and inclusive workplaces. Way to work, Ashley!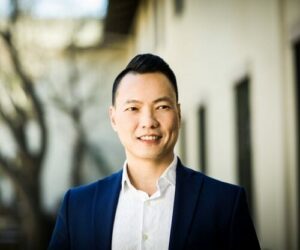 Luan Lam is Chief People Officer at Harness, an end-to-end software company. Having worked in HR and talent acquisition since 1999, Luan knows one key thing to be true: "great people create great companies." He has extensive experience with rapidly scaling headcount, leveraging the power of storytelling to attract and land top talent. Passionate about diversity and inclusion and keen on sharing his HR wisdom with others, Luan has written and contributed to many articles around the "War for Talent," tech recruitment, rapid growth, and other hiring topics. Keep lifting as you climb, Luan!
Faranak Raissi is Senior Vice President of People and Culture at Productboard, a product management software company. With over twenty years of HR experience spanning leadership development, talent management and more, Faranak has a passion for growing talent and facilitating organizational change. She formerly worked in HR leadership at Atlassian, where she helped grow the company from 2,800 to 6,000 employees; now at Productboard, Faranak focuses on scaling high performing and diverse teams. With an affinity for learning about and uplifting different cultures, Faranak is intent on designing inclusive workplaces in which employees of all backgrounds can thrive. Thank you for moving the needle forward, Faranak!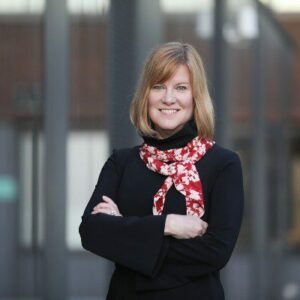 Jennifer Christie is Chief People Officer at DocuSign, a company that helps people and organizations manage agreements. Having worked in HR at companies like American Express, Twitter, and, most recently, Bolt, Jennifer approaches people leadership roles with a consistent commitment to fostering diversity, equity, and inclusion. Passionate about all things culture and intent on building a better future of work, Jennifer was recruited by DocuSign to help the company transition into a new phase of growth post-COVID. In this role, she oversees initiatives such as DocuSign's IMPACT Foundation, which offers monetary support to organizations aligned with the company's philanthropic mission. Great job, Jennifer!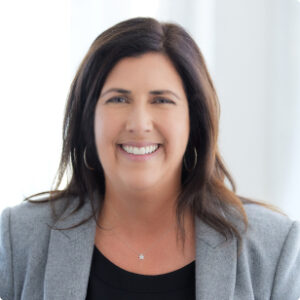 Wendy Nice Barnes is Chief People Officer at GitLab, a development operations platform enabling software to be built faster. She has over two decades of talent experience, balancing often fast-paced work environments (at companies like E*Trade and Netflix) with her focus on cultivating positive cultures in which all employees feel a sense of belonging. At GitLab, Wendy works to maintain this culture in a largely remote environment, overseeing every aspect of the overall employee experience. Passionate about mentorship and growing leaders from within organizations, Wendy was given the Lifetime Achievement Award by Girls in Tech. Keep pressing on, Wendy!
Here at Vendition, our HR initiatives are spearheaded by Ashley Morrison, Vice President of People Operations. Having worked in HR since 2010, Ashley holds certifications from both HRCI and the Society for Human Resource Management. Along with a fierce belief in Vendition's mission to democratize access to entry-level sales positions, Ashley has a proven commitment to and passion for people. She works closely with Vendition employees at every level to promote a mutually beneficial relationship between the company and the people who keep it running, consistently raising the bar for the employee experience. 
We're forever grateful for all people leaders making tech more equitable, inclusive, and people-centered. Onward!