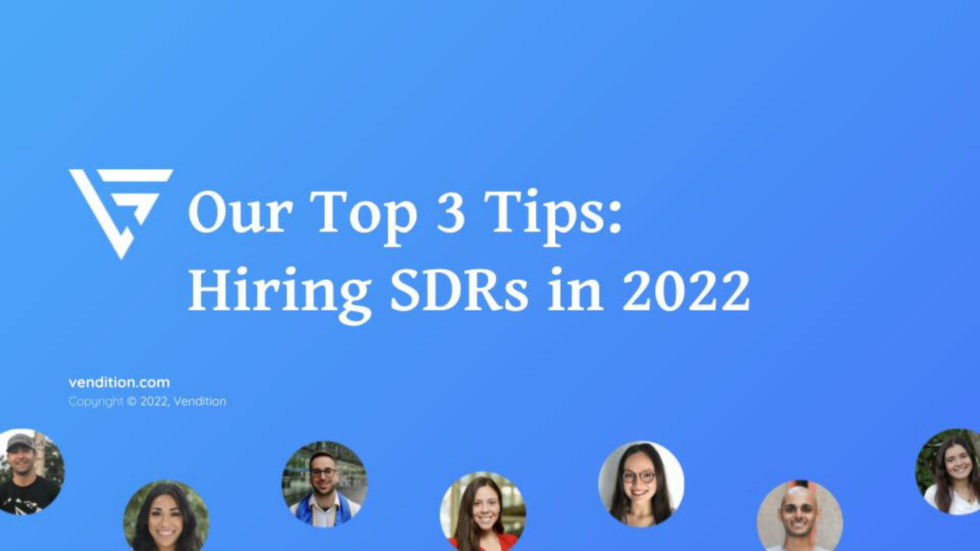 In today's hiring environment, it's no longer enough to have a great working space with ping pong tables and free snacks. Today's candidates, especially when it comes to the SDR role, are expecting more of their employers when it comes to role, salary and diversity.
But what are those expectations? And is your company inline with today's market, or do you need to do more work to be competitive?
Learn what candidates are asking for in three key areas by watching this 7-minute video snippet from our last webinar – typically only available to our partner companies – featuring Hailey Burkett, VP of Talent Acquisition at Vendition.
Want to hear more great info on this topic from industry leaders from Asana, BigID, and JB Sales Training? Join the Sales Hacker webinar on February 22 – register now!