When it comes to assessing applicants for your open roles, a resume only shows you so much. It's great for looking at hard skills or experience, but you still lack critical information about who this candidate actually is.
What you need is the full story on soft skills, the social, emotional, and behavioral skills that are essential to success. Rather than spending hours researching candidates and completing futile phone screens, there's a better way to get the full view on potential hires.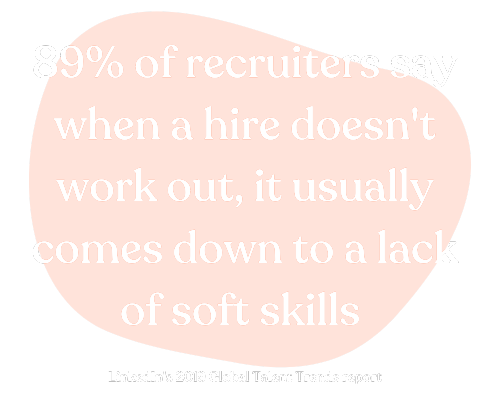 Based on years of university-led research coupled, the Vendition Success Aptitude (VSAT) assesses five key domains of professional success, giving you the information you need to make an educated decision on whether a candidate is worth your time.

Working in tandem with Vendition's expert team of recruiters, the proprietary VSAT provides insights on 16 separate facets of
self management, social engagement, cooperation, emotional resilience, and innovation.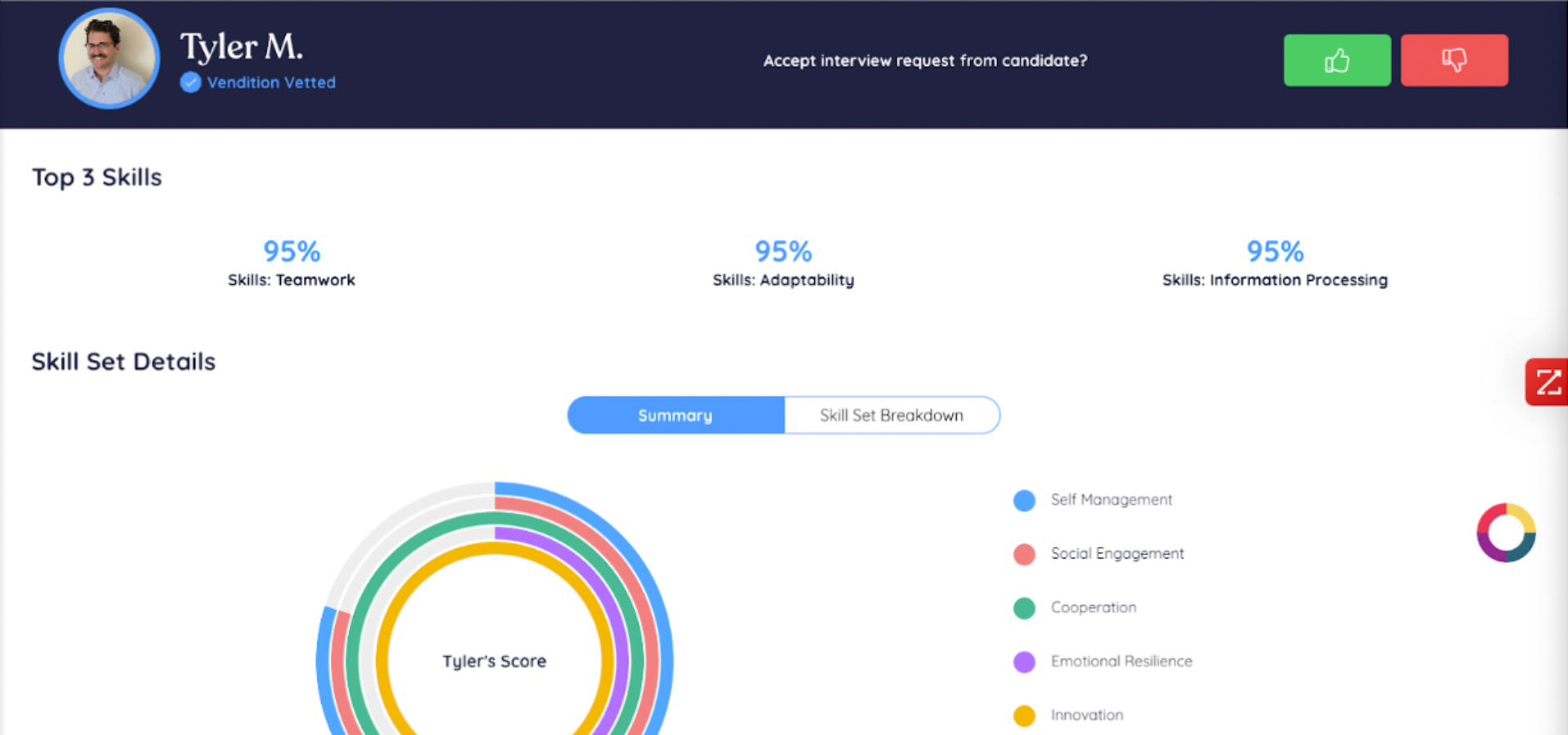 When you partner with Vendition as part of your candidate sourcing strategy, you automatically benefit from the revolutionary VSAT information.
All Vendition candidates complete the VSAT as part of their application process to measure their aptitude in each of the five key domains.
Each candidate is personally screened by one of Vendition's expert recruiters, who audit the VSAT score as part of our process.
You get to see the VSAT score of your hand-selected candidates to understand their soft skill strengths, along with their resume, work experience, and other relevant information.
The combination of hard skills and soft skills information gives you a clear understanding of the candidate, and since our team only refers top quality individuals to you, the candidates you see are *the* candidates you're looking for.
You may be thinking…
What about the assessment I already use?

How would I even incorporate the VSAT into my existing process?

Can't a candidate "beat" the test and make themselves look good?

How do I know this even works?
And here's the rundown…
Think of the VSAT as building efficiency into your own screening process – our due diligence ensures you're only spending time with quality candidates. And with the pre-screening, these candidates should be getting aces on your own assessments, too.
With Vendition's human-powered process, the VSAT removes any bias a candidate may have before they ever are submitted to you for consideration.
Check out how companies like
Asana
and
Muck Rack
used Vendition's assessments and powerhouse sourcing team to world class teams.
Hire better with the VSAT
We know how difficult finding the right candidate for a sales role can be – after all, we screen over 100,000 applicants per year with 600+ companies relying on us.
As our partners know, there's no one great VSAT score; the assessment is about identifying where each candidate is strong and how those soft skills match up with what it takes to be successful at your company.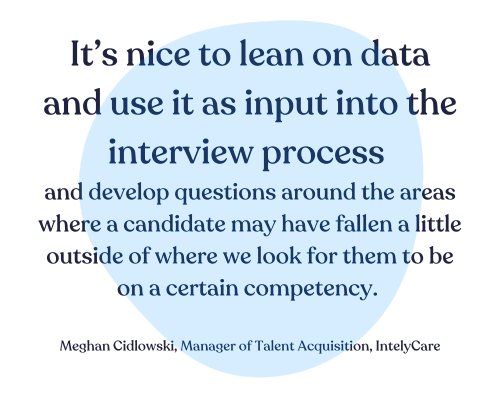 Ready to put the VSAT to work for you? Talk to a member of our Sales Team.