Build your sales dream team like Asana
Learn how Vendition matched candidates to Asana who hit well over 100% month-over-month of their quota.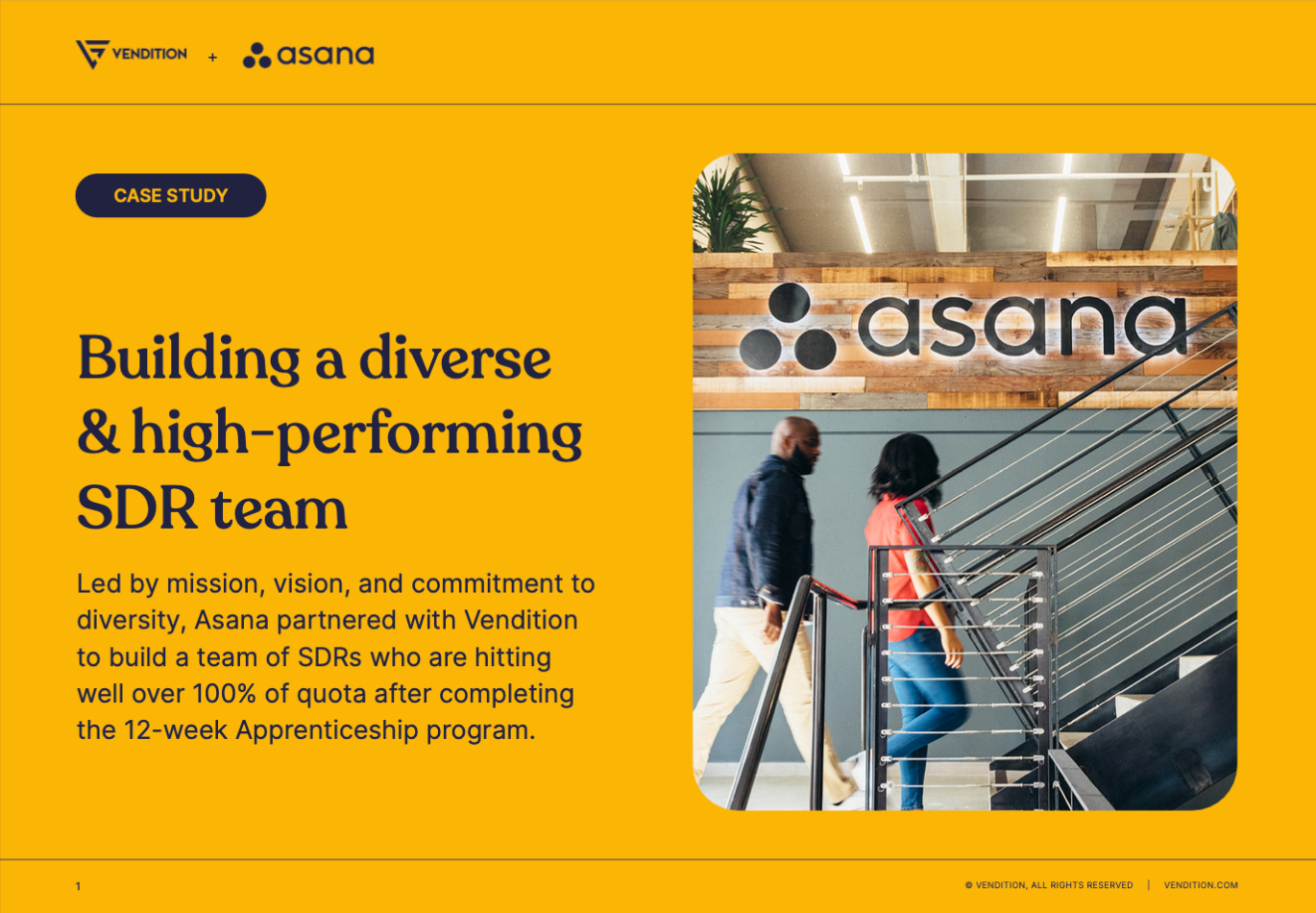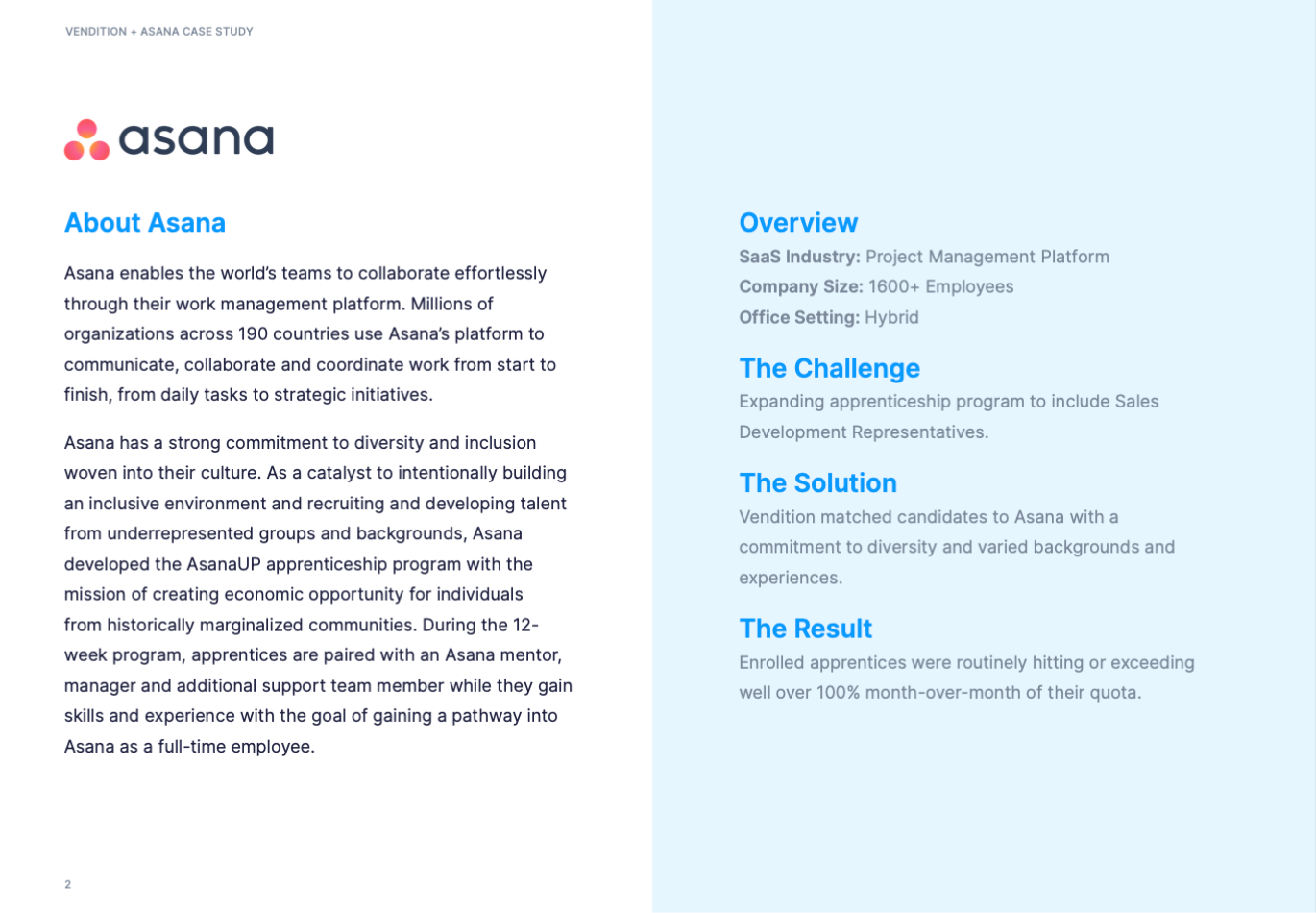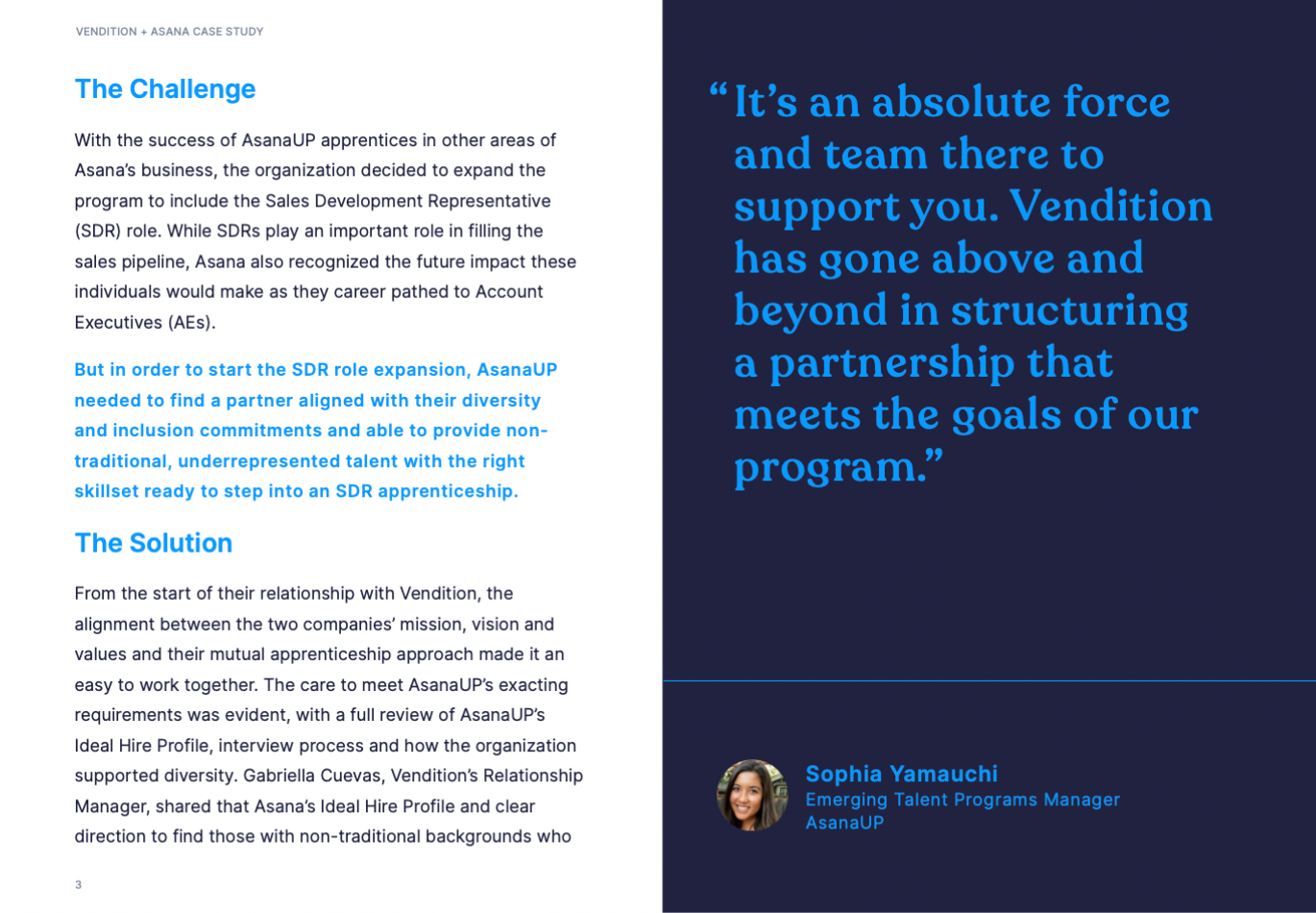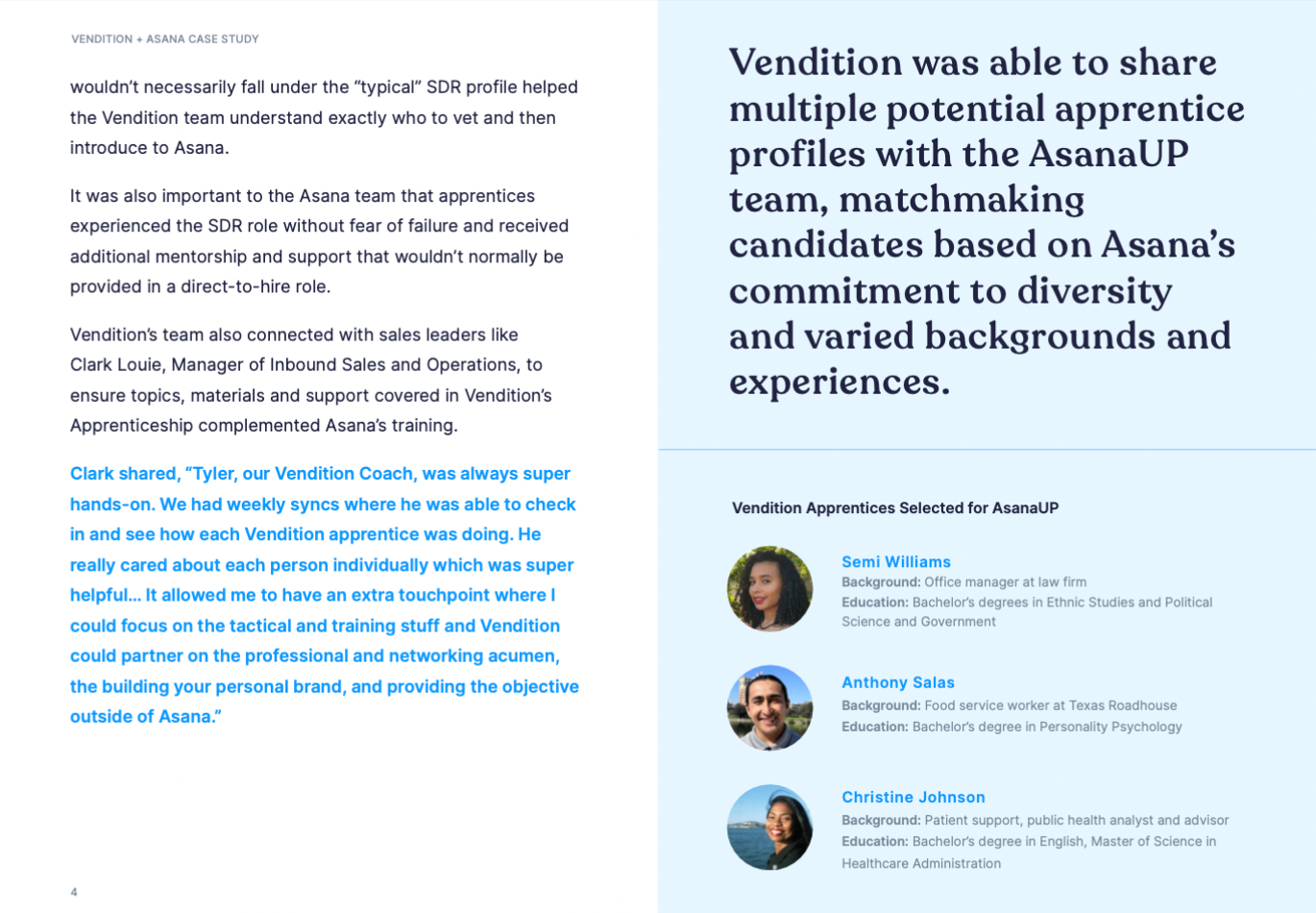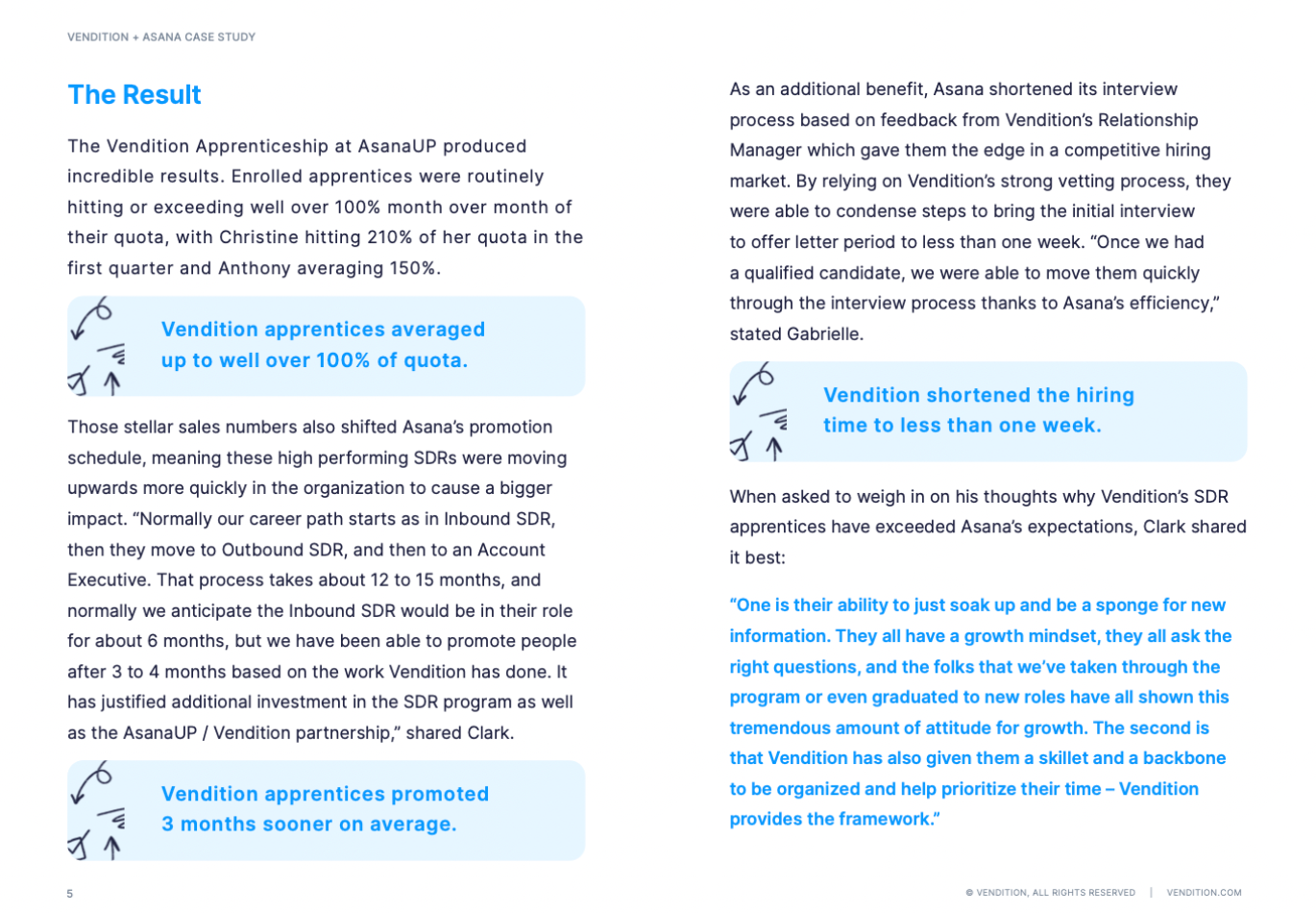 Want to experience results like Asana? Connect with Vendition today!
Hey Job Seekers! If you want to connect with Vendition, head over to the Contact Page to get in touch as this form is for companies looking to hire only.
Grow your quota-hitting dream team like Asana