Vendition is offering a Free 1-Week Part-Time Sales Bootcamp for anyone looking to earn a job in tech sales.
Our Free Sales Bootcamp includes:
– Online sales training
– Sales assignments and assessments
– Personalized 1:1 live coaching session
– Online office hours
– Job application training
– Interview preparation
No fees. No deposit. No % of your salary.
Sales Bootcamp is designed to transform individuals with little or no technology sales background into world-class prospectors and revenue generators.
*After your training and certification is complete you will have the opportunity to apply for our exclusive Sales Fellowship program or be introduced directly to our hiring partners.*
We're here to help you earn a job in sales
Your Instructor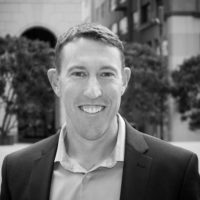 James is the Founder and CEO of Vendition. He's built and led Sales Development teams at top technology companies. At Vendition he's proud to lead a team of instructors to deliver the highest quality content possible to make all students successful!
Day 1: Sales Bootcamp Overview

Day 2: Sales Development Framework and Prospecting

Day 3: Cold Calling and Outbound Strategy

Day 4: Resume and LinkedIn Tips + Building a Job Pipeline

Day 5: How To Sell Yourself and Land a Job

After Bootcamp Completion: After Bootcamp Completion: Schedule 1:1 With Coach & Next Steps